News: Universal Yachting appointed as new Dufour dealer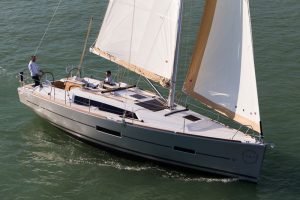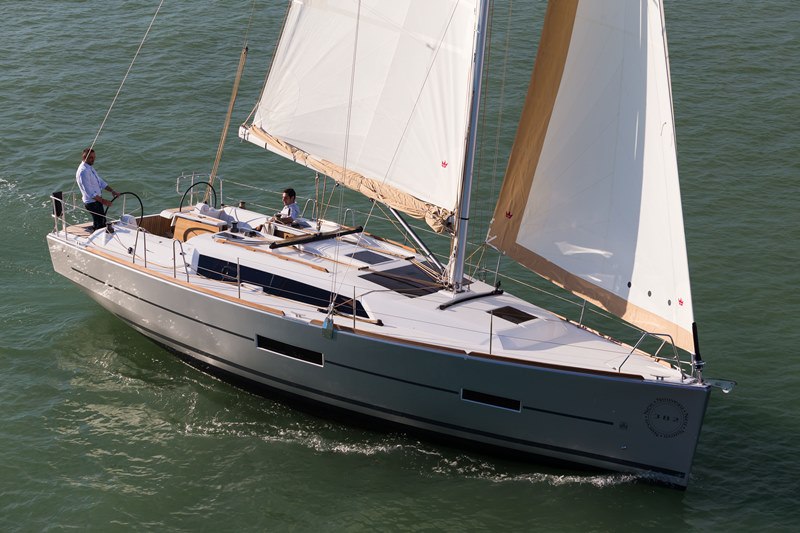 Universal Yachting appointed as new Dufour dealer for the Solent, Chichester Harbour & Portsmouth areas.
On the opening day of Southampton Boat Show, Dufour Yachts the manufacturer of highly innovative, top quality cruising yachts announced the appointment of Southampton based Universal Yachting as their new UK dealer for the central south coast area.
Based at Mercury Yacht Harbour on the River Hamble, Universal Yachting runs a highly regarded RYA recognised sailing school and yacht charter business, and their appointment as a Dufour dealer is a natural extension to their services. Established in 2007, Universal's philosophy is to help newcomers into the sports through training, and then guide clients through their next steps in the sport, through offering a variety of services including yacht management, charter schemes and maintenance.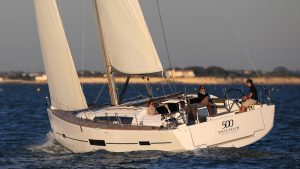 Dufour Yachts selected Universal as the dealership compliments their existing business offer, in particular their boat buying advice service. Pierre-Francois Lepoutre, Sales Director for Dufour commented, "We have worked with Universal as they have assisted and introduced new owners, and have always been impressed with the comprehensive services they provide. Their expertise and background in providing training means we can rest assured that our new Dufour owners are fully supported on every stage of their journey."
Chris Warwick co-owner and principal of Universal Yachting has an extensive career background teaching sailing and RYA courses for Sunsail and subsequently as Operations Manager for Ancasta commissioning boats and managing after sales. Chris said, "This is our first time as an officially appointment dealer and it's an exciting new addition for Universal to offer our clients. We have always felt a strong synergy with Dufour. As well as their innovative, comfortable and beautifully detailed designs, the boats perform exceptionally well too. Plus, there is a close knit team behind the brand, offering us excellent support. The ethos feels like a family business, which is where it began, just the same as Universal."
At Southampton Boat Show, Universal Yachting will be exhibiting the Dufour Grand Large 382 and Grand Large 500. Desi
gned in association Felci Yacht naval architects, the 382 is an innovative hull form and rig design aimed to maximize comfort on board with a well-balanced yacht in all sailing conditions. See us at the Southampton Boat Show on Stands M268/M235 – Dufour 382 & Dufour 500.
Designed with open living space in mind, Dufour offer two different galley layouts, increasing flexibility for owners, and a large table and chart table have been ergonomically designed to maximise movement around the cabin and yet enable seating 8 people inside the saloon for eating.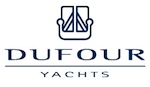 The Dufour 500 Grand Large offers a powerful, yet easily managed sail plan to deliver outstanding performance in variety of conditions. With plenty of cockpit space for larger groups to enjoy the ride in total comfort, the 500's unique, award winning interior layout provides an expansive social environment that's perfect for entertaining family and friends in elegant style.
Notes to Editors:
For further information please contact:
Liz Rushall, Rushall Marketing
M: 07718 317601 E: liz@rushall.net
Chris Warwick, Universal Yachting
M: 07798 563860 E: chris@universalyachting.com
About Universal Yachting:
Universal Yachting was formed in 2007 and have become the specialists in Solent based yacht charters, outdoor activities & RYA sailing tuition.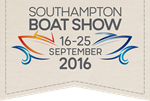 Universal Yachting are passionate about providing all yachts for both charter and training with a very high standard of maintenance and cleanliness, together with using only the best professionally trained yacht skippers.
With detailed and technical expertise and understanding of boats, developed from many years first hand experience running owner care programmes, together with a history of working in the charter industry, Universal Yachting provide a professional and personal service to all boat owners, charterers and course candidates.
The team's thirst for sailing, passion and ethos is to find ways to make sailing accessible and fun for all, regardless of experience levels. The sheltered waters of the Solent are one of the best sailing locations in the world to experience sailing at its best, learn to sail from scratch or improve sailing skills.