Buying a yacht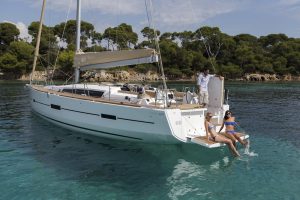 What boat?
So what type of sailing are you going to be doing? Will you be racing or cruising? Day sailing or holidays on board? Are you going to be cruising around the Solent or do you plan on crossing the Atlantic? New yacht or used? Once you know what you want the boat to do for you, you can decide which type of boat is going to accommodate you best.
Set your budget.
Be realistic – remember when buying a yacht the outgoing costs do not just stop at the initial purchase price…if only! You need to budget for running costs, ongoing maintenance and storage, throughout the year. As a rough guide you can expect the running costs to equal around 10% of the purchase price annually.
Research, research, research…
It goes without saying that the first place many of us look for high end purchases start online. There are many websites available offering thousands of boats for sale both privately and from brokers, but do your research thoroughly and always view the boat in person before you buy. If you can, try and get a test sail in, this will also give you a good idea of the yachts performance and how well the boat has been cared for previously.
Get a professional survey
We highly recommend that a professional survey from a registered yacht surveyor should be carried out on the yacht before you purchase, this not only helps for insurance purposes, but it can also be a useful tool when you are negotiating on price.
Get a contract
Though a contract is not required by law, in order to set out the duties and rights of the buyer and seller it is well worthwhile having the correct paperwork in order. Organisations such as the RYA offer standard paperwork, and professional brokers will use either the British Marine Federation British Marine or Association of Brokers and Yacht agents' contract, Association of Brokers and Yacht Agents' (ABYA) . You will also be expected to pay a deposit.
On Completion
Check that the inventory for the yacht is complete and that you have received all the correct paperwork, including the title documentation and the VAT Status.
And Finally…
Get on the water and enjoy the sailing! Follow our popular Port of the Week guide for some fantastic sailing around the Solent.