Enjoy the sights of the Solent from a luxury yacht
Quick, Simple And Fun Ways To Get Out On The Water
We run these sailing days throughout the week from our base at Mercury Yacht Harbour on the Hamble River.
Experience a day sailing around The Solent stopping at Cowes, Beaulieu or Osborne Bay on the Isle of Wight for lunch.
The emphasis is on having fun and these are relaxed days under the guidance of one of our experienced skippers who will give you the opportunity to do as much or as little as you like.
Starting in Hamble you receive a full safety brief and have everything you need to know explained to you whilst enjoying tea or coffee and a few danish pastries.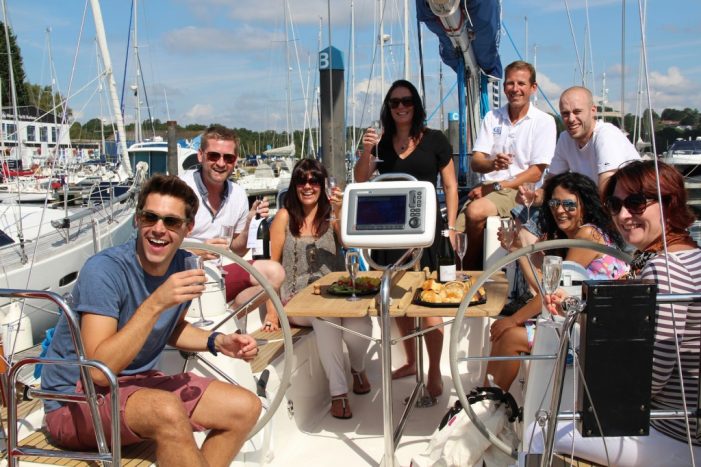 You will quickly be out of the marina heading down the Hamble River and out into the Solent. You will get involved in hoisting the sails and if you like taking the helm.
Your skipper will guide you through all you need to know and hopefully teach you some basic sailing skills so you can actively experience what it is like to sail a yacht.
Lunch is taken onboard usually at anchor where you enjoy the sights of the Solent whilst watching the world go by. The location for lunch is flexible and based on the weather, tides and the preferences of everyone onboard.
Then enjoy a full afternoon of sailing whilst heading back to the River Hamble where you will depart at approximately 5pm.
Book as an individual or get together a group of friends.
Sailing Days – More Info & Dates
Reserve A Spot