…all you need to know in one place…
Explore the Solent sailing on your own with a bareboat charter. With no restrictions on when and where you can go this is the ultimate way to spend your sailing time.

We have the following yachts available:
Required Yacht Charter Qualifications
To take a bareboat charter in the Solent, 2 members of the party (the skipper and first mate) need to have at least a RYA Day Skipper Practical qualification or have skippering/sailing experience on a yacht close to the size you are chartering.
For longer charters looking to go further afield than the Solent, we do ask that the skipper's experience is at least that of Coastal Skipper standard.
We do recognise that not everyone has been formally trained so if you do not hold a sailing qualification please contact us & we can discuss your options.
If you are looking to gain a qualification then join a sailing course run through our RYA Sailing School.
Location & Sailing Area
Our fleet is based at Mercury Yacht Harbour on the River Hamble with our yachts able to cruise the Solent and surrounding waters of the Isle of Wight.
Charter a yacht for a weekend sailing around The Solent.
If you want to explore further afield then why not take a longer charter and explore the beautiful scenery of the West Country, Channel Islands or Brittany.
Here is a guide to the local area and some of the attractions that are on offer.
Find Out More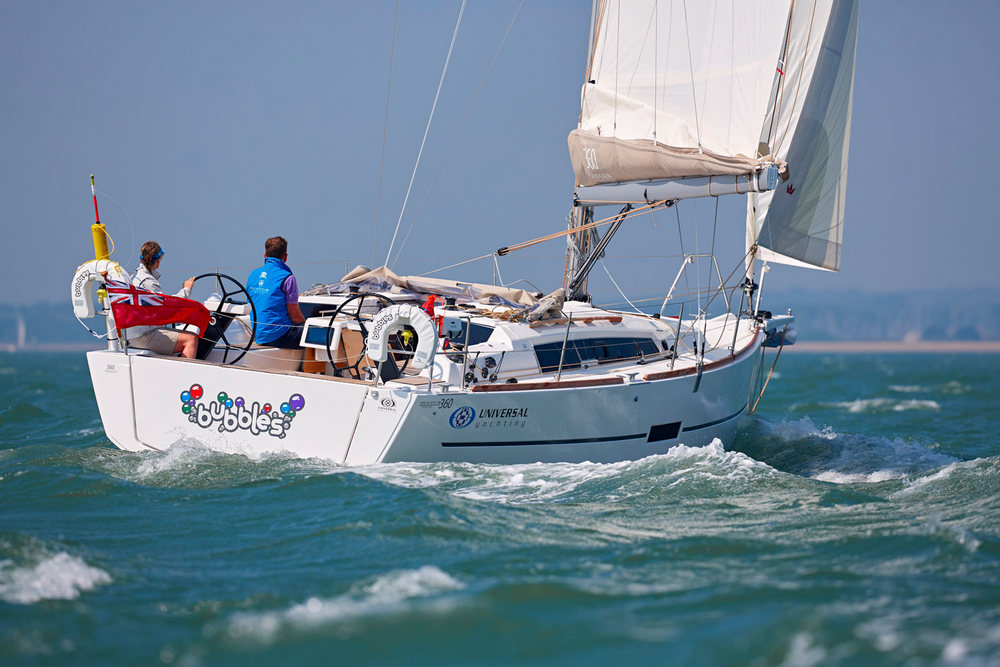 Yacht Equipment
All our boats comply fully with the
MCA charter requirements
and the code of practice for small commercial vessels. You will find them well kitted out with a high level of extras including such items as heating and televisions. Our bareboat charter yachts are maintained by a professional team and you will find each yacht presented to the highest standards. We provide a comprehensive briefing at the start of each charter to ensure that you are completely satisfied in every respect before you get underway. Throughout your charter we are always on hand to help with any eventuality. A good source of information regarding chartering a yacht can be found on the
Marine Leisure Association
website and the
RYA's
website.
We provide:
Basic cleaning kit
Tea, Coffee & Sugar,
Rubbish bags & toilet rolls
We can also provide:
Outboard
Cruising Chute / Spinnaker
Waterproofs
Sleeping Bags
At the end of your charter
All we ask is that you return the yacht to us in the same way that you found it. We make no charge for gas but we do ask that you fill-up the diesel and water tanks on your return.
As far as cleaning is concerned if you want to simply step off the yacht at the end of your charter then we do offer a cleaning service for £150.
Managing Your Safety
Standard Booking Conditions
Book A Yacht Charter