Packing for your sailing course?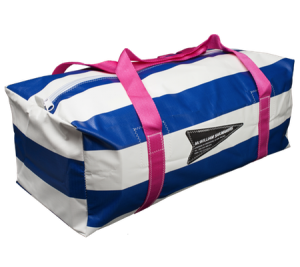 So what should you pack to go on your sailing course? Follow our guide below and you will be warm, dry and comfortable throughout the duration of your RYA course.
Suitcase or Bag?
Our yachts are perfectly comfortable and practical, however as with all cabins on a yacht they are compactly designed, therefore we suggest you bring soft, foldable luggage so you can store it away while on your course.
Cold weather?
In cold weather it is much warmer to wear multiple thin layers than one thick layer. So pack fleece tops, thermal long sleeved or short sleeved t-shirts, vests, comfortable quick drying trousers or tracksuit bottoms (not denim as that takes too long to dry). Gloves, hat, scarf and plenty of thick socks.
Hot weather?
Shorts and t-shirts, again quick drying fabrics are best. Plus sun hats, plenty of suncream, sunglasses and insect repellant for nights on board if there are midges about! It can get chilly on the water in the evenings still, so bring something warm as well.
Footwear?
Ideally you will want to be wearing deck shoes or sailing boots, as these are designed to be non-slip on yachts and waterproof, therefore are the safest and driest option. White-soled non marking trainers are acceptable too.
Waterproofs?
You will need a waterproof jacket, and depending on time of the year, you may want to bring full wet weather gear. Up to you, but remember the drier you are the better. (They are available to hire from us)
Bedding?
You will need to bring a warm sleeping bag. Pillows and pillowcases are provided.