Solent Yacht Charter in December!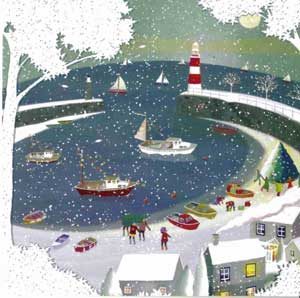 Well it is that time of year when the cold weather is upon us and yachting can take somewhat of a backseat. For those of you wanting to get out onto the water though, we couldn't think of a better way to celebrate the onset of the festive season than wrapping up warm and heading out onto the Solent with a hamper of tempting treats and a bottle of sparkling prosecco to celebrate the end of one year and the start of the next!
There are also a few festive events happening around the South East. One of these is the traditional festive charity event, Needles Relief that will be held at the Royal Solent Yacht Club on Saturday 15th December 2012.
Following the race there is a Search and Rescue display. This is a joint exercise between the Coastguard helicopter and the Lymington and Yarmouth Lifeboats; this will be conducted off the Royal Solent Yacht Club and will include a helicopter hi-line transfer of seasonal gifts.
The perfect way to begin the Christmas season!
Image Copyright: Sail4Cancer