Winter Yacht Charter? – Best Gear to Wear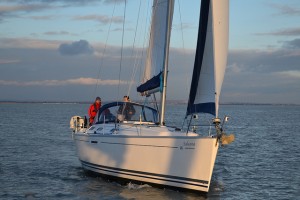 If you plan to get out on a yacht charter over the coming winter weekends, then you need to make sure you are well kitted out, as wearing the right gear can make an enormous difference to your comfort and enjoyment on wet and cold weather days.
What sailing will you be doing?
First work out exactly what sort of winter sailing you are planning on doing – are you crossing oceans, or pottering around the Solent? You don't want to be wearing overbuy all the gear for an ocean crossing when that is not what you need, from a cost point of view too.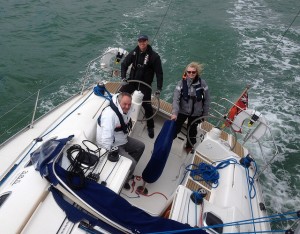 Stay Dry
The fundamental factor in staying warm when sailing is to stay dry.
As soon as you start feeling damp or wet, the cold sets in and you will find it hard to get warm, so staying dry is critical. You need a fully waterproof jacket and trousers, which don't have to be warm, just waterproof.
To keep warm you rely on multiple base layers and fleece midlayers, the jacket is the waterproof shell on top.
Be mobile
Choose gear that enables you to move freely and easily around the yacht, sailing is an active sport so if you are wearing gear that is too tight once your layers are on, then you will be uncomfortable and won't find it easy to get into positions for handling the sails and winches.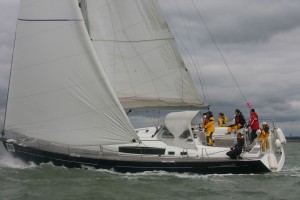 Reliability, Durability and Comfort – are the bywords for choosing good gear – you get what you pay for and you will be a thousand times grateful for good gear, when it's cold, dark and wet out there on the water.
Have a look at our yacht charter options.