Chichester Harbour: Yacht Charter Port of the Week
Universal Yachting's Port of the Week: Chichester Harbour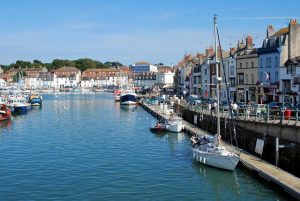 A must place to sail around on a UK yacht charter is Chichester Harbour, which comprises an area of around twenty-seven square miles of navigable water. It is very popular and Chichester Marina is the second largest marina in Britain, offering superb facilities in a beautiful environment.
Good for…
Recreational boating and all sailing abilities.
Wonderful scenery and views across the harbour to the South Downs.
Artists – visit the beautiful waterside village of Bosham for its historical link to King Harold II.
Ornithologists – delight in the natural habitats of a wide variety of birds
Where to go…
Emsworth – Use the pontoon here to step ashore and enjoy an ice cream whilst soaking up the atmosphere of this picturesque fishing village.
Dell Quay – the old port of Chichester is just two miles from the city.
East and West Wittering and Bracklesham Bay – seaside towns with wonderful sand dunes, ideal for families.
Itchenor – take advantage of the numerous visitor moorings available, to enjoy fabulous views across the harbour to Chidham, Bosham and Chichester.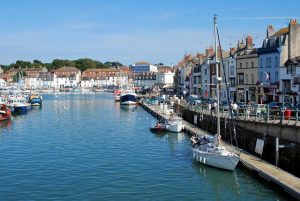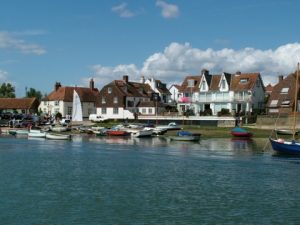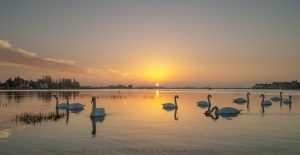 Berthing Options & Facilities…..
Chichester Marina: There is a waiting pontoon immediately outside the lock, where you can call into the Marina Reception for locking instructions and marina information.A slow yellow flashing light indicates that free flow is operating.
Sparkes Marina (on tip of Hayling Island).
Northney Marina (towards the top of the harbour).
Getting there…
The harbour entrance is from the English Channel between Selsey and Hayling Island. There are sand banks either side of the entrance and a sand bar which can create turbulent seas in certain conditions, please refer to your pilot book and almanac, which will be found on every one of our bareboat charters before entering or departing Chichester Harbour.
The entrance is dredged to approximately 1.5m below chart datum giving a depth of 2m at MLWS, however the bottom can vary by as much as 0.75m. With an ebb tide and strong southerly winds, it is advisable to exercise caution and cross the bar between 3 hrs before and 1 hour after HW Springs.
So why not book an April weekend charter and get out on the water…
Photo Credit: conservancy.co.uk, westsussex.info