Teak Deck Maintenance – The Best Way to Clean Teak on Dufour Yachts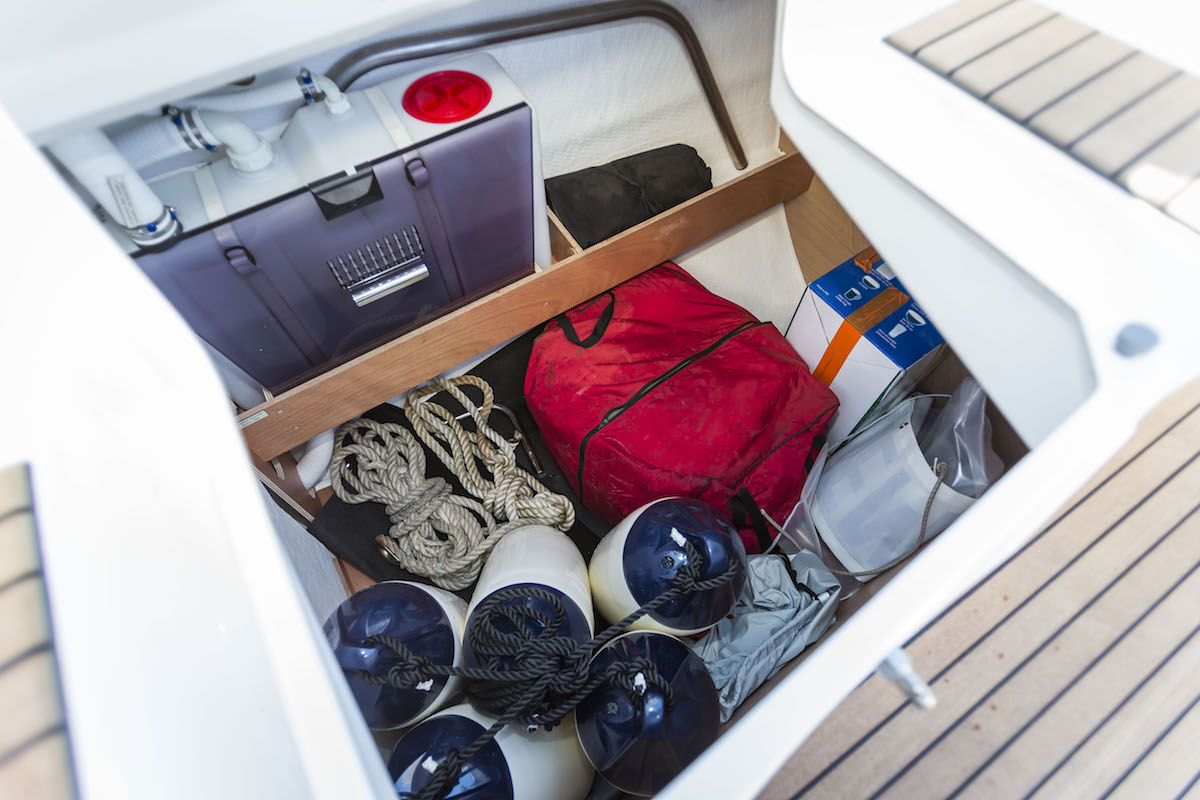 The best way to clean teak on a Dufour yacht
Many people are put off the idea of teak decks by many of the horror stories that circulate. In reality, there is no reason to be frightened off and if looked after and cared for correctly they can be cared for with minimal hassle and cost. We are the UK agents for Dufour Yachts. Come and talk to us about how we prepare boats for sale and maintain yachts such as Dufour Yachts.
Teak decks are one of the solutions for marine or boat decking. They also have practical benefits too.
Such as:-
Anti-slip – they are a great safety feature as the teak wood is naturally rough and therefore is anti-slip under pretty much all weather conditions.
They also provide a good insulating effect on the interior of the yacht as well as keeping the temperature of the deck itself fairly cool in hot temperatures.
Correct teak deck maintenance is an important aspect of any yacht care program and looked after correctly a teak deck will last for many many years.
How to clean teak wood on a boat;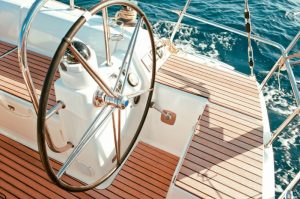 Teak wood itself is made up of hard and softwood elements and whilst teak is very resilient it is very easy to drag out the softwood elements leaving ridges of hardwood. If cared for correctly a teak deck will wear naturally and should not require overhauling for between 10 – 15 years.
Our advice is to wash it regularly as you would with any deck with fresh or saltwater using only a soft brush.
Once or twice a year it is recommended you clean teak boat decking with a specialist teak deck cleaner.
We recommend Wessex – Teak cleaner and renovator
Follow the manufacturers' directions and make sure you gently scrub across the direction of the grain.
We recommend using a 3M Doodlebug white cleaning pad.
It is also worthwhile to inspect all your caulked seams as these can become worn over time – and you don't want any moisture penetrating between the deck planks, so it is important to fix any worn or damaged caulking.
What NOT to do;
Don't use high-pressure cleaners, they will blast out the soft wood elements of the teak leaving ridges and will force you into prematurely sanding your teak decks.
Don't use hard brushes or household cleaning detergents as again these can damage the soft surface.
Always make sure that you use proper teak cleaning solutions on your decks, as this will ensure its longevity.
At the end of the day less is best !!
Teak Deck Treatments
It is natural for teak to turn a silvery grey colour and for many, this is the traditional way to leave teak decks. However some people prefer to keep the teak looking like new and a freshly sanded colour.
There are a number of options for teak deck maintenance:-
Traditional Teak Oils :- We don't like using oil on a deck. You have to regularly reapply it as it only lasts between 1 and 3 months and if it turns grey you are into a messy job of using teak strippers.
We recommend a product called Semco, it is very easy to use and can be applied with a brush and rags. On freshly cleaned (dry) teak simply apply two coats. Then depending on wear and tear you can expect to apply a further coat every 6 – 8 months.
The other main advantage is that Semco will protect your decks and any dirt or spillages will simply wash off with a hose. You will find that you won't have to use a brush to clean your decks and therefore the wear and tear on your teak decks will be considerably less as a result.