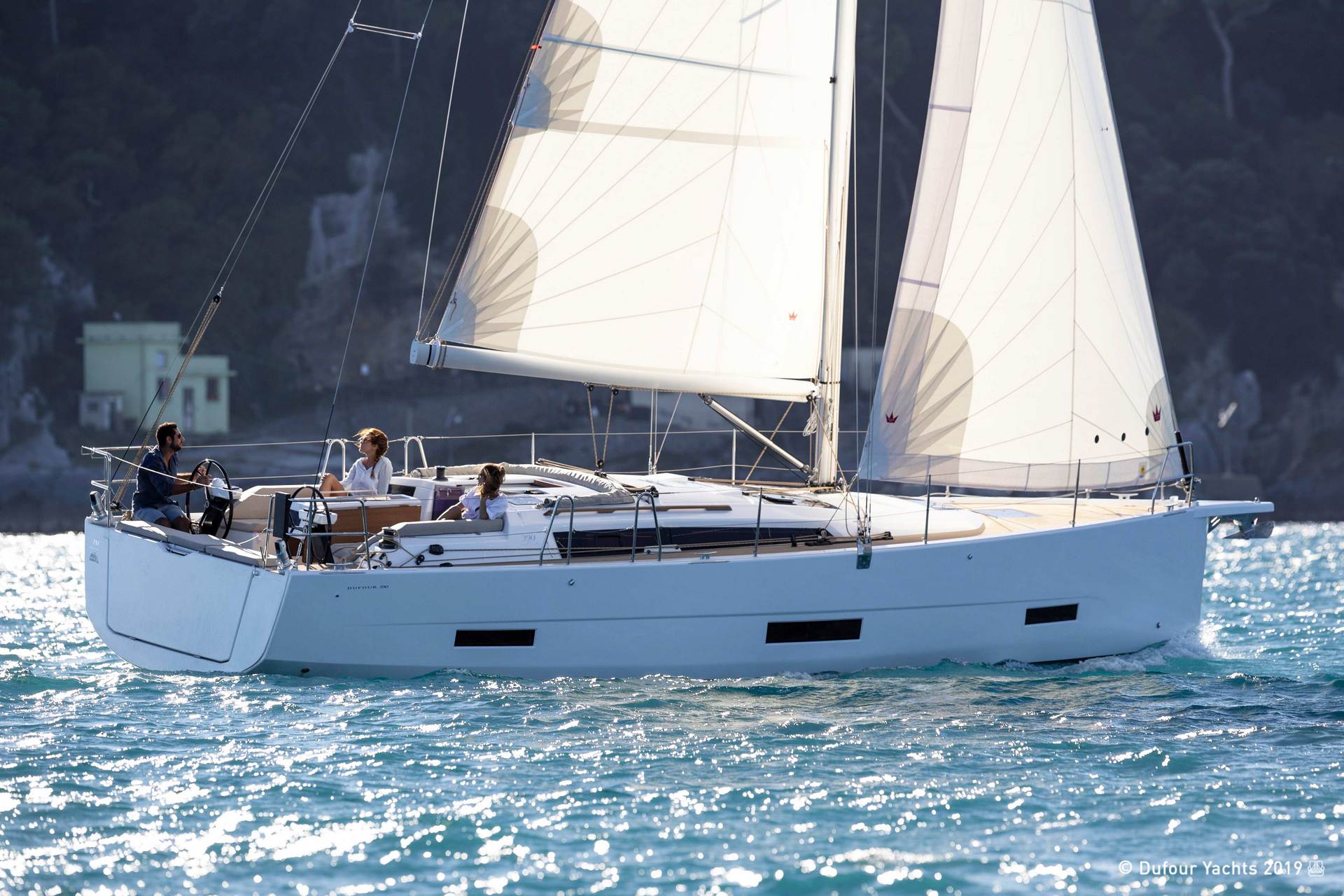 With all the advantages of placing your yacht in our care, we can also extend benefits to you with respect to preferential discount on the initial purchase, reduced annual berthing and insurance charges.
We have outlined an example specification and costs based on a 3 year plan to purchase a new Dufour 390 GL.
We can extend this option to any model in the range.
Depending on your anticipated usage we can then choose which charter management scheme best suits your needs.
Fixed Cost Scheme ….*
This option takes away any uncertainty.
We take on responsibility for all running and maintenance costs with just the financing of the yacht to your account. In return we keep all charter income generated.
Your Usage Plan
1 weekend a month, bookable in advance
2 weeks during the year
Unlimited last minute bookings subject to availability
This usage package equates to a annual charter cost of approx £20,000 not including any last minute usage.
* (We can only off the Fixed Cost Scheme on the 360, 382,390 & 412 only)
Split Income Scheme ….**
As the owner you take on responsibility for all the costs of financing, berthing, running, insuring and maintaining your yacht.
In return we split the charter income 60/40 (in your favour).
** (We can offer this option on the any model in the range up to the 530)
Usage
You have complete freedom to book out the yacht for your own use without restriction.