Collective Spirit takes Line Honours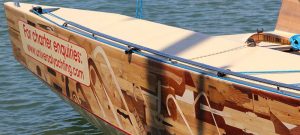 Following a pre race strategy meeting on Friday evening over a couple of pints, we set off from Mercury Yacht Harbour at an all to early 4am on Saturday morning to get to the start area.
Our team was:
Mark Covell, (Silver medalist in the 2000 Sydney Olympics), Mark Rushall (One of the UK's top sailing coaches), Mark's daughter Emily, Ian Jubb, Joel McDonald, Chris Warwick.
Collective Spirit originally built as an arts project for the London 2012 Cultural Olympiad was the brain child of Lone Twin, Greg and Gary. This 30 foot sports boat is made up of thousands of pieces of donated wood all with their own story and place in history.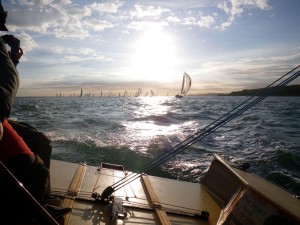 Our start was at 5.20 so our sail kicked off in the murky morning light before the sun had risen along with 1459 other competitors. Our plan was to get a clean start and stay out of trouble.
Breeze as great a brisk northerly of around 14 – 15 knots. So we started with a full main and the code zero with a strong ebb tide under us. Initial speed over the ground was in excess of 10 knots, however our biggest challenge was picking our way through the fleet and keeping clear air whilst trying to stay in the strongest tide.
Once through Hurst Narrows and with a dramatic sun rise our attention turned towards rounding the Needles. We swapped over to our Asymmetric Spinnaker as the wind moved aft and then set up for a gybe in towards the Needles light house looking for a very narrow gap which exists between the Varvassi wreck and the rocks themselves. After ducking and diving through a few other yachts we lined up and headed for the gap. Whilst not without risk the gains made were significant and "we survived!" and now aimed for the next mark, St Catherine's Point.
Post Needles, the breeze freshened, now gusting between 20 – 25 knots. It was now a case of hang on and enjoy the ride, (A wet one!) We ended up surfing off waves and achieved a top speed of 18.1 knots. It was a thrilling ride and once we reached St Catherine's Point we ended up dropping the asymmetric and hardening up. Now we needed to get into the island shore to keep out of the tide until we reached Bembridge Ledge. During this close reach we ended up having to reef. This made a huge difference and we were soon tracking along nicely across Sandown bay at around 8 knts.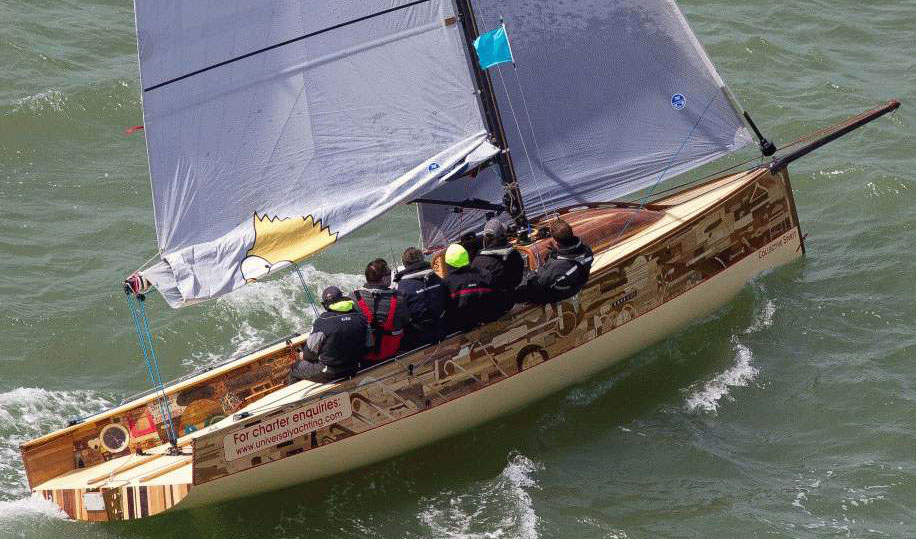 From Bembridge we were hard on the wind and again tacking inshore to avoid the tide. Once again we were continually searching for clear air round St Helens Fort, Seaview and on towards Ryde Sands.
The final leg was a longish tack up the Eastern Solent along the island shore, a couple of quick tacks at the end to get out of Osbourne Bay and around Norris Castle and we were home.
We finished at 12.32 taking line honours in our class, regretfully on corrected time we only came in 5th.
The entry into this years race is set to mark a new chapter of Collective's Spirit life where she will be made available for day charters and the funds generated will keep this remarkable yacht on the water for all to enjoy.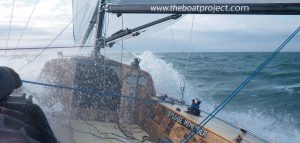 Key Stats of the Race:-
Competitors – 1459
Finishers – 1323
Started 05:20 and finished 12.32
Elapsed Time 07.12.22
Corrected Time – 07.34.24
1st over the line
5th on corrected time