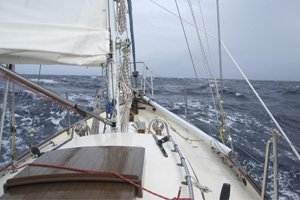 This refers to all the moveable lines that are used to pull up and adjust the sails. The rope that runs up the mast to pull up the mainsail is called the halyard and to bring the sail down the line is called the downhaul.
The lines that are used when sailing are called sheets and each sheet will refer to the sail that it controls. So when you trim the mainsail you use the mainsheet, if trimming the jib, then you will adjust the jib sheet. There are other lines used for sail trimming such as a cunningham or a kicker.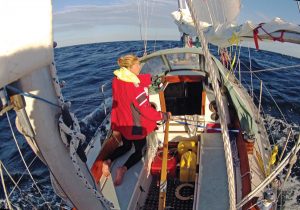 The Standing rigging refers to all the lines that support the stationary objects on a sailing yacht, such as the mast. These are generally steel cables and are called either 'shrouds' or 'stays'.
For example, the line (cable) that runs from the mast to the bow of the boat is called the 'forestay', for lines that run to the stern of the boat are often called 'backstays'.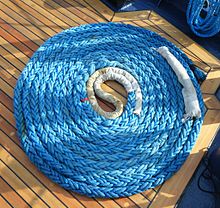 The lines that are used when you are tying up to a jetty or pontoon are often called 'docklines' or 'warps'
There only a couple of examples of lines that are actually called ropes on a yacht; a 'bolt rope' a line which can be attached to the edge of a sail or even a 'bell rope' used to ring a ships bell!
So there you have it, clear as old rope?