Happy 2014!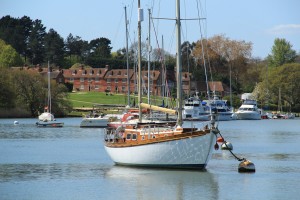 On the advent of New Year we thought we would share some ocean based trivia with you….. did you know….
– On Sailing Charters of old, at midnight on New Year's Eve sixteen bells would be struck – eight bells for the old year and eight bells for the new
– In the 19th Century the popular Christmas carol 'I Saw Three Sailing Charters' was changed to 'I saw three Sailing Charters come sailing in on New Years Day….' and mentions three pretty girls entertaining at a wedding held on New Year's Day.
– On New Year's Eve in Brazil believers of the Goddess Yemanja celebrate, offering flowers and launching boats, large and small, into the ocean in exchange for blessings and good fortune in the New Year.
Happy 2014 Everyone!