4 Day Channel Island Cruise
Sail to Cherbourg and the Channel Islands
Spread over 4 days this extended sailing weekend allows plenty of time to cross the channel too Cherbourg. After some time ashore and a good nights sleep you will enjoy a great days sail over to the Channel Islands. Again time is set aside to explore, but an early start beckons on Monday for the sail back across the English Channel to the Solent.
This is a great short holiday for anyone to enjoy some extended cruising.
Alternatively use this to widen your sailing experience and gain some extra sea miles before embarking on an advanced sailing course such as Yachtmaster or Coastal Skipper.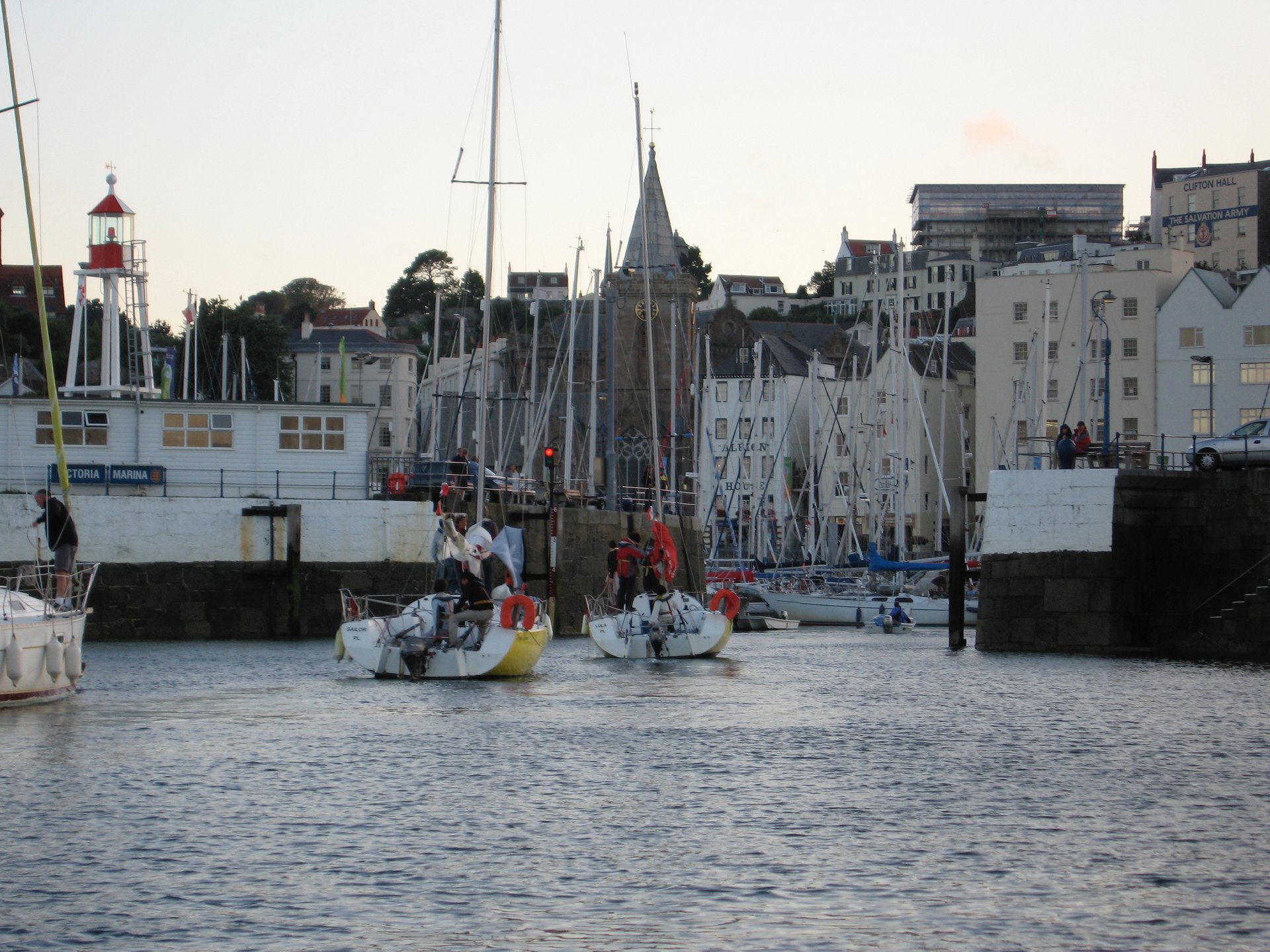 What To Expect
FAQs
ITINERARY
ADDITIONAL NOTES
Join the yacht 1900 (Thur eve)
Set sail for Cherbourg late Thur eve or very early Fri morning
Arrive Cherbourg Friday afternoon
Friday afternoon & evening to explore Cherbourg.
Sat morning, set sail for Channel Islands.
Overnight Channel Islands Saturday
Sat morning, set sail for Channel Islands.
Monday (very early) depart for the Solent.
Your own sleeping area……
We understand that for some, the idea of sharing the confines of a small cabin with someone they have never met before can be off putting. Therefore we offer own cabin rates or shared cabin rates if you are coming down with a friend or happy to share.
Please Note: The saloon is classed as a sleeping area. Exact sleeping arrangements are worked out with the instructor at the start of your weekend depending on the mix of crew.
Weather….
Whilst we will make every effort to stick to the itinerary unfortunately the British weather sometimes conspires against us !!! However even if it is unsuitable to cross the channel we always have a great weekend on the water.
Our Individual Weekend Packages Include:

Yacht & Skipper
Full safety equipment
Food & Drink whilst sailing
Berthing
Fuel
PRICES/DATES
£675 to £965 – Own Cabin / Sleeping Area
Contact Us – Share Cabin
Check Dates
Reserve A Spot