RYA Sailing Schools Choosing The Right Training Centre
RYA Sailing Schools UK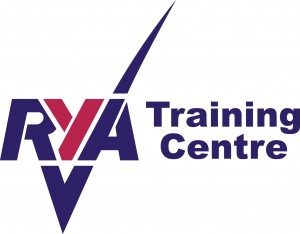 Whilst there are plenty of RYA Sailing Schools UK to choose from.
This short guide will highlight some of the important factors to consider before choosing where & when to take your sailing course.
Remember that that you are going to be sharing a relatively confined space for 5 days and you want the best possible learning experience as possible.
Understand what is important to you
Student : Instructor ratio ?
Personal comfort and your own cabin?
Price?
Age, Size & Condition of Yacht?
Location?
Learn with your family or on your own?
Time of year?
You are unlikely to sail with a professional instructor very often so take this opportunity to be challenged and push yourself but at the same time you want this to be an enjoyable experience.
Student instructor ratio..
In order to be competitively priced most sailing schools will aim to fill each course with the maximum number of students. For all RYA courses this cannot exceed 5.
Check how many students will be on the course. Naturally a course running with a full 5 people will reduce the price per head. However 6 adults on any 35 – 38 foot yacht can get quite crowded.
A reduced student instructor ratio to 3:1 will undoubtedly offer you more hands on time and an overall better learning experience.
Cabin options / Sleeping arrangements..
The decision here is based on whether or not you mind sharing a cabin with a completely stranger for the duration of your sailing course.
In the main all sailing school yachts sleep 8 people offering a similar cabin configuration, being 2 double cabins aft, a double cabin forward and a double berth conversion in the saloon.
The instructor will invariably take one cabin. With 5 students this normally leaves 2 people in each of the aft cabins and 1 in the saloon.
If the thought of sharing cabin with a complete stranger for 5 days is off putting then opt to take your own cabin.
Price & Hidden Extra's..
You will see a range of prices being advertised, before you commit check and make sure that you are comparing like for like
Don't forget to check what is included in the price of your course !!
The hidden extras could include
Mooring Fees
Meals onboard and ashore
Fuel & Gas
Wet weather gear
Age Size & Condition of Yacht..
A clean well maintained training yacht will undoubtedly enhance your experience.
The last thing you want is for your sailing course to be interrupted by gear failure or to be onboard an old tired smelly yacht for 5 days.
If you get the opportunity to visit the sailing school and see the yachts that are being used first hand then great, however at the very least check through their website and talk through with the centre so that you are reassured about the age and condition of the yacht you will be using.
Location..
Are there a large variety of ports and anchorages to practice your pilotage
Challenging harbour entrances that may be tidally restricted
Are there plenty of buoys and navigational marks to experience both in the day and at night
Different mooring opportunities in a variety of tidal conditions, marina's, pile & buoy moorings.
Variety of shipping traffic to witness
Is there reasonable shelter if the weather is unfavourable
Some sailing schools operate in non tidal waters and all certificates issued will be endorsed as such
Our view is that the sailing the boat itself is often the easiest part to master. In the main problems generally occur when you come into contact with the land. Our view is that you want as many opportunities as possible to enter and leave a variety of ports in order to gain as much experience as possible.
Learn with your family or on your own..
Most people choose to take an individual place on a course or with their partner or a friend.
If the purpose of your course is to prepare you and your family for a sailing holiday or if you are trying it out for the first time. Then naturally it is important that you are learning together as a family unit.
However the further advanced you get it is clear that you will get more out of a sailing course in a dedicated learning environment without distraction.
A familiar comment is that couples who are able to live harmoniously together day to day find it difficult to teach each other to sail. It is very common for people to learn separately from their partners.
Time of year..
There are pro's and con's to the time of year you decide to take your sailing course.
In low season courses are often cheaper.
The off season may also potentially give you a variety of strong sailing conditions.
There is every chance in the summer that you will enjoy higher temperatures but you may find yourself with less wind!!
It is always a challenge getting in the required 4 night hours in the height of the summer and you will certainly find yourself sailing around at 1 O'clock in the morning to achieve this.
In summer not only the waters are more crowded but so are the marina's, bars and restaurants.
Please feel free to contact us to discuss your training requirements.