RYA Qualifications – Turn sailing into a career !
RYA Qualifications – A Career in the Marine Industry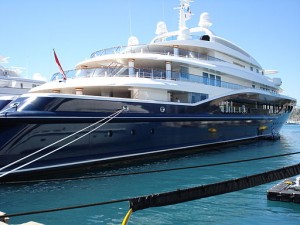 Taking an RYA Courses and gaining RYA qualifications open all sorts of doors for everyone into a career on and around the water and it can all start from taking an RYA course.
Crewing on Superyachts around the world!
If you fancy doing some crewing on Superyachts where you get to travel the world from the Mediterranean to the Caribbean, then crewing is a great way to do this, you will generally need to hold your RYA Competent Crew and RYA Day Skipper qualifications.
Skippering Superyachts
To skipper Superyachts then obviously a much higher level of qualification would be required, and it would depend on where you were working. With the RYA Yachtmaster Coastal qualification you can skipper yachts up to 24m as long as you are 20 miles from a safe haven, while the RYA Yachtmaster Offshore you can skipper up to 150 miles from the shore. The RYA Yachtmaster Ocean would enable you to skipper yachts worldwide.
Generally you would also need to hold the commercial endorsement too, which involves doing a sea survival course and medical fitness assessments.
Delivery Skippers and Crew
This is a great opportunity to see the world and be paid for it! As a delivery skipper you would generally need a minimum of an RYA Yachtmaster Offshore qualification, but yachts that are being delivered from one destination to another will also require Crew, which is a great way to build up your experience and sailing knowledge.
Flotilla Skipper in the Mediterranean
If you fancy spending a summer in the Med, on a lead boat in a flotilla of boats full of people out for an enjoyable sailing holiday, then this is the role for you! Generally flotilla holiday companies will expect a minimum qualification of RYA Yachtmaster Offshore
Sail Training Ships
Help the young, disabled and disadvantaged experience life at sea, by working on a sail training ship. Generally for positions in this line of work a minimum requirement of RYA Coastal skipper will be required.
Become an RYA Instructor yourself!
Got the sailing bug and want to pass it to others, then become and RYA Instructor and teach the joy of sailing to others.
The possibilities are endless to use your RYA Qualifications, as they are a nationally accepted standard, you can expect to find work from charter angling boats, harbour patrol launches, safety boats and corporate charter yachts and many many more…so what's stopping you??
Visit the RYA Website for more information.