RYA Day Skipper – Theory knowledge required before joining a practical course
RYA Day Skipper – Practical Sailing Course Guide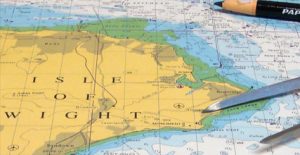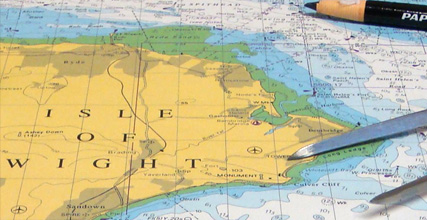 You may wonder exactly what level of theoretical navigation knowledge you may need to begin a RYA Day Skipper Practical Sailing Course.
Do you need to attend a shore-based course prior to starting a practical sailing course?
It is essential that you will have a basic knowledge of navigation and seamanship before embarking on your RYA Day Skipper Course.
As the name suggests this is a practical course and the focus is on honing your skills on the water. Whilst some time is set aside for theoretical aspects you need to have a grasp of the basics to get the most out your time on the course.
Whilst attending a shore-based course is recommended there is no actual requirement to have completed a shore-based course prior to starting your practical sailing course.
If you are completely new to navigation or just a little rusty, there are plenty of alternative ways to gain sufficient knowledge before embarking on your RYA Day Skipper Course.
This could be through evening classes, an intensive course, online / distance learning or simply by reading any number of self-help course books that are available.
Essential Navigation & Seamanship Course – Available in the classroom and online
The topics you may cover include;
Charts and Publications
Safety
Engine Checks
Buoyage and Beacons
Tidal awareness – and an understanding of the effect of tides on your passage
Visual and electronic navigation – Using GPS and Sat Nav to determine your position and navigate to your destination
Pilotage – Using a fixed visual reference on the ground or sea by means of sight, or radar to guide oneself to a destination
General Rules of the road
Anchoring
Weather Forecasts
Passage planning and plotting your course
Day Skipper – Shore based Theory Course
The topics you may cover include;
The basics of seamanship
The essentials of coastal navigation and pilotage
Chart Work
Electronic Charts
Position Fixing
Plotting a course to steer
weather forecasting and meteorology
Tides
Collision Regulations
Construction, parts and equipment of a cruising boat
Emergency and Safety procedures
There is a great range of course books available from the online RYA Shop.
Navigation techniques and practices have changed dramatically over the years as many sailors now use electronic instruments as their main means of navigation.
It is important though to remember that traditional methods will also have their place and it is still imperative to have knowledge of tides, lights and what buoys and beacons are telling you.
So before you embark on your RYA Day Skipper practical, consider doing a shore-based theory course first.