Making your yacht charter a success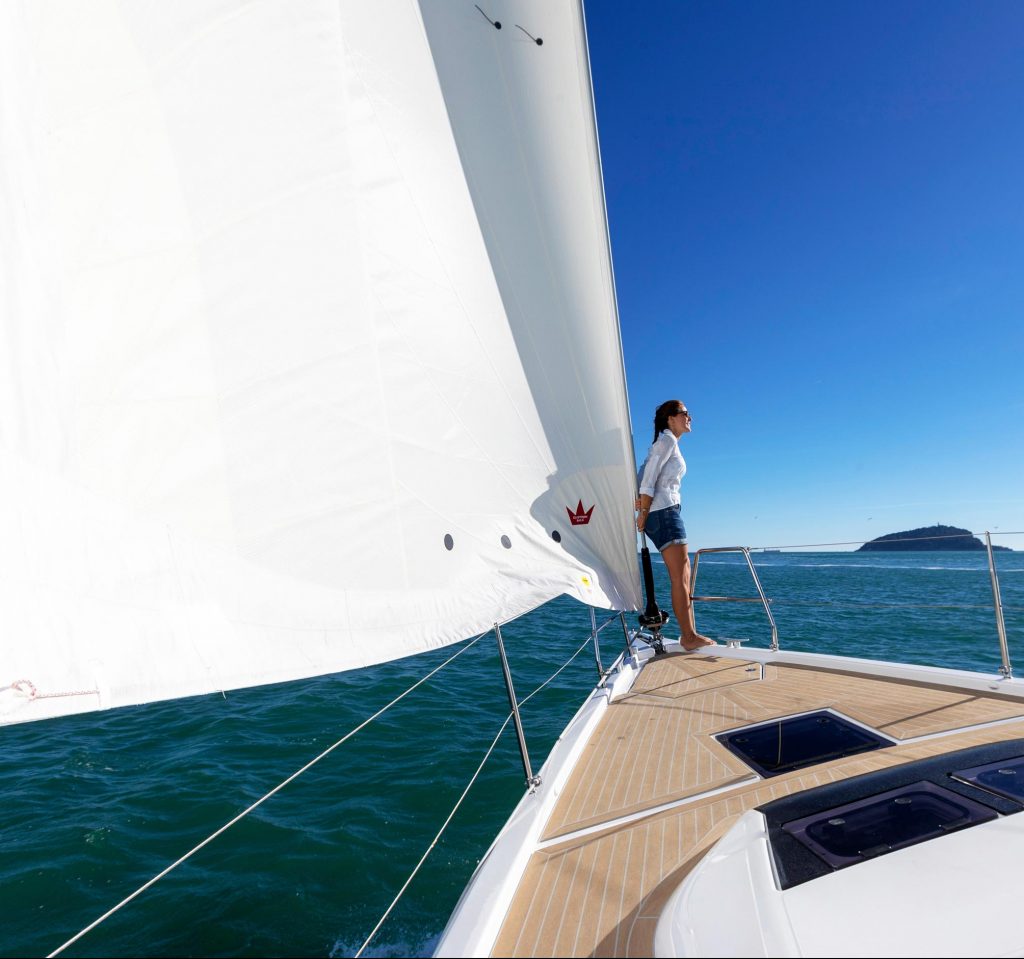 As with any holiday getting the balance right and keeping your whole group happy can be tricky but here are some key tips and tricks to help to make your charter a success.
Talk it through.. whether you are a group of friends or a family, try and work out what each of you wants out of the experience. You will never please everyone so an element of compromise will be essential. But also keep in mind if you are booking a family charter that you may wish to consider which elements are negotiable with the younger members of your family! Democracy can come at a cost!

Bareboat or Flotilla.. Part of this decision will be about your level of experience and certainly, flotilla holidays were born out of the growing interest by those wanting to try something new. But flotilla holidays are still very popular with experienced sailors alike and have moved on from the enforced fancy dress parties, group meals and follow the leader type of sailing. A modern flotilla holiday allows greater freedom to do your own thing when you want as well as the opportunity to mix with other families which can be important with teenage children. They also provide a level of technical support and helpful familiarisation of the area which can be very handy in peak season when trying to find berths and restaurants.
Also, consider the option of forming your own mini flotilla with a group of friends. There is nothing better than the freedom of sailing on your own yacht during the day and then meeting up in the evening with good friends.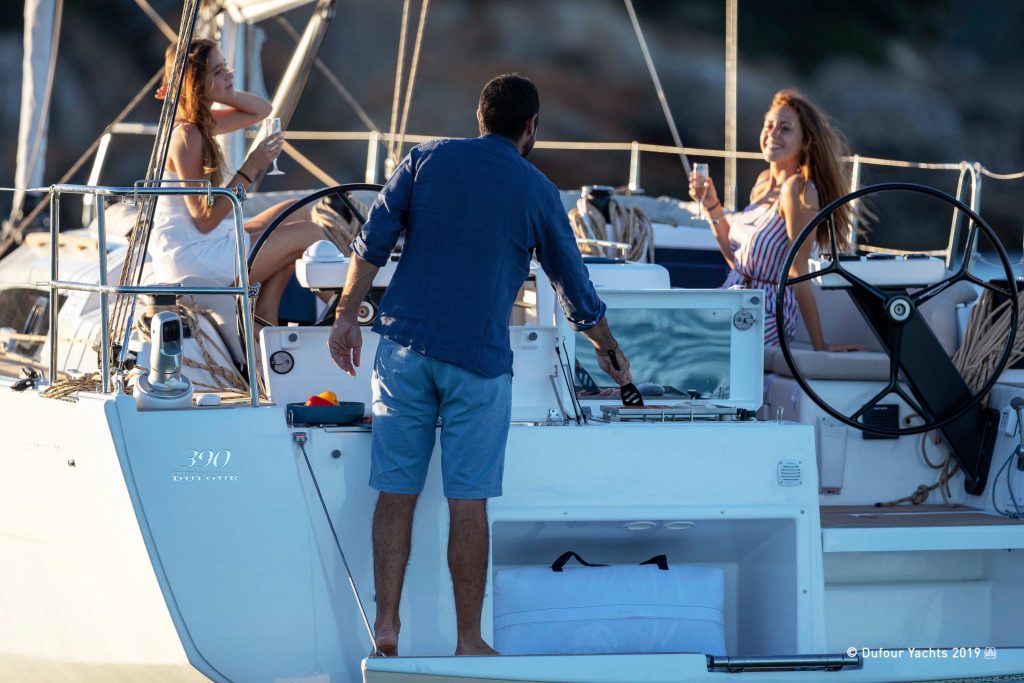 Skippered… Just like hiring a ski guide, a skippered charter can offer you a golden ticket to some of the best and off the beaten track areas. Normally associated with the larger end of charter hire, a skippered charter, which is often fully catered, can offer a greater degree of luxury as well as take the stress and hassle out of your holiday. Popular with couples or groups wishing to holiday together on one yacht.

Sailing Area… Once you have decided on the type of charter holiday consideration turns to the sailing area and where to go.
Every sailing area will suit different groups so decide what you want. In your planning ask yourself some questions and if you are getting a group of friends together maybe put together a quick survey to understand peoples thoughts and desires.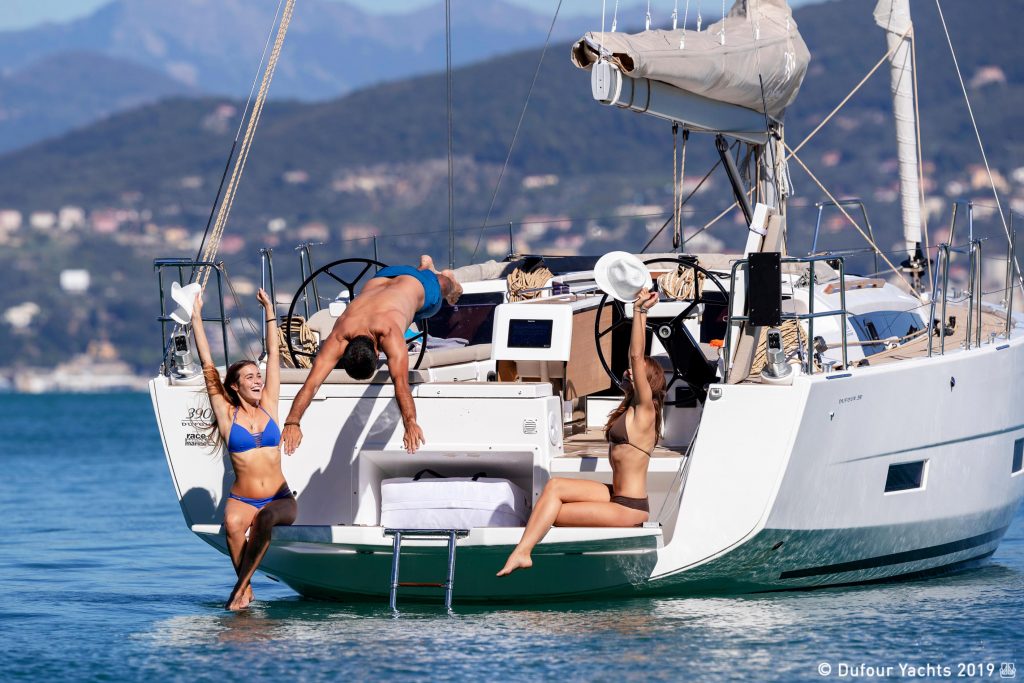 Do you like to be completely independent and avoid all the hustle and bustle of harbours and towns? Prefer to eat onboard or ashore in a restaurant each evening? How many hours sailing each day? Do you want a few days off sailing during your holiday where you can explore some of the local sights?
Whilst there is a natural tendency to just look to the Med, don't forget that sailing in the UK offers a great local option, especially in current times. Take a quick weekend break or if you have more time head off along the coast where there is much to explore and enjoy, all on your doorstep.
You can hire a yacht for the day from as little as £385 or a weekend from £715 so why not head off for a weekend and explore the Solent.

Weather … Whilst no one can predict the weather every charter company will highlight which are low and high wind destinations. Whilst a week of no wind can be equally frustrating as a week of too much wind, just work around the person with the least amount of experience. An experienced yachty will shrug their shoulders when there is no wind but still have a good day. Someone new to sailing could be frightened to death and put off sailing for life, they won't thank you for it !!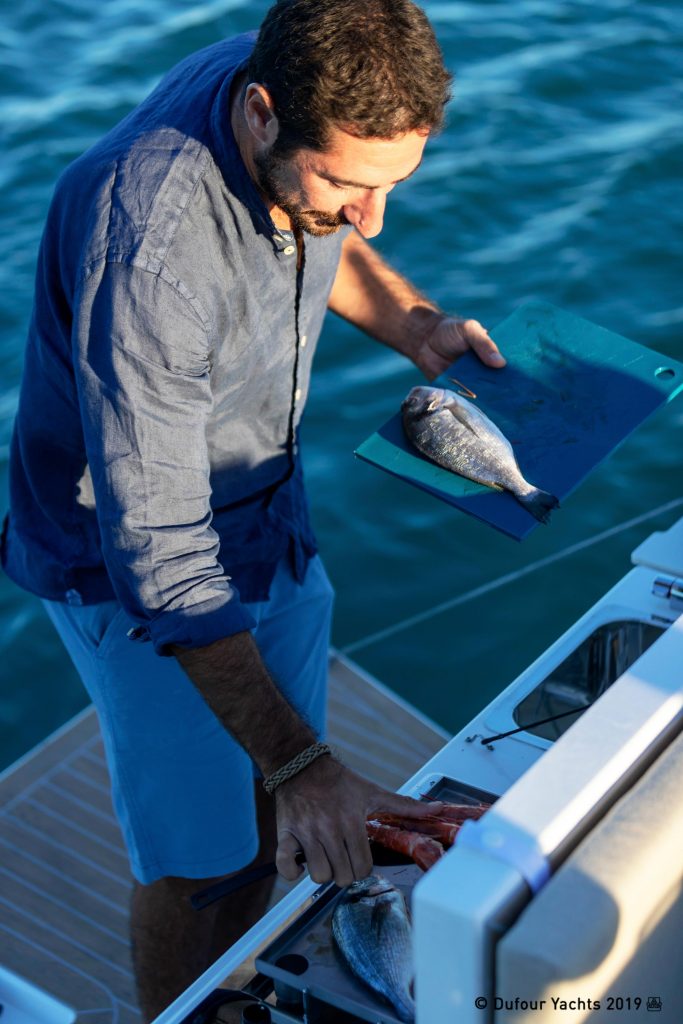 Choosing the right yacht.. Restrictions of budget will of course play its part as will experience and the number of people in your group.
Don't forget to consider the age of the yacht, older is often cheaper but equally older doesn't necessarily mean tired and worn out. Just factor in the age of the yacht and build this into your expectations. Don't rely on brochure shots and remember if booking with a larger charter company over the phone it is most likely that they will have never seen the yacht you are booking.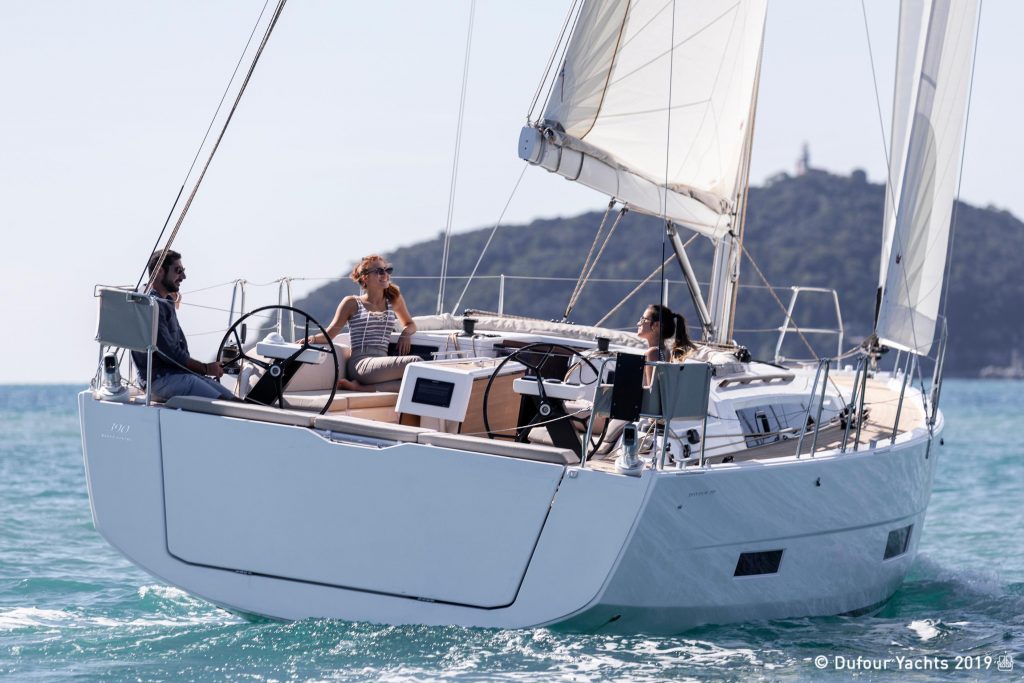 Most yachts will normally sleep 8 people although on many of the newer yachts above 45 feet you will find additional cabins boasting capacity for 10 or even 12 people. Whilst on paper this will seem attractive and get the price per person down, don't let the reality spoil your holiday. Who is going to sleep where? Will your 6 foot son fit into the single bunk bed with his younger brother? What if you are all paying the same towards the holiday, who will get the master cabin? Hopefully you will be spending a lot of the time outside but this is still an important issue especially off-season or in an area where there are no weather guarantees.
For most people the actual sailing element is the easy part but anchoring a large yacht in an open bay is different to trying to manoeuvre in tightly packed marina or harbour. So the size of the yacht may also be influenced by your choice of the sailing area. And whilst you may be tempted to go for the biggest yacht you can find, be realistic about your abilities and don't put yourself under pressure, it is a holiday after all.

Choosing the right company… There is no hard or fast rule here, some prefer to go with smaller family-run companies where your booking matters and where you will potentially get a more personal service. Others like the security booking with a larger company offers. Either way and especially in current times be clear on the booking conditions and cancellation terms. Are you booking a package with flights included or separating these elements out?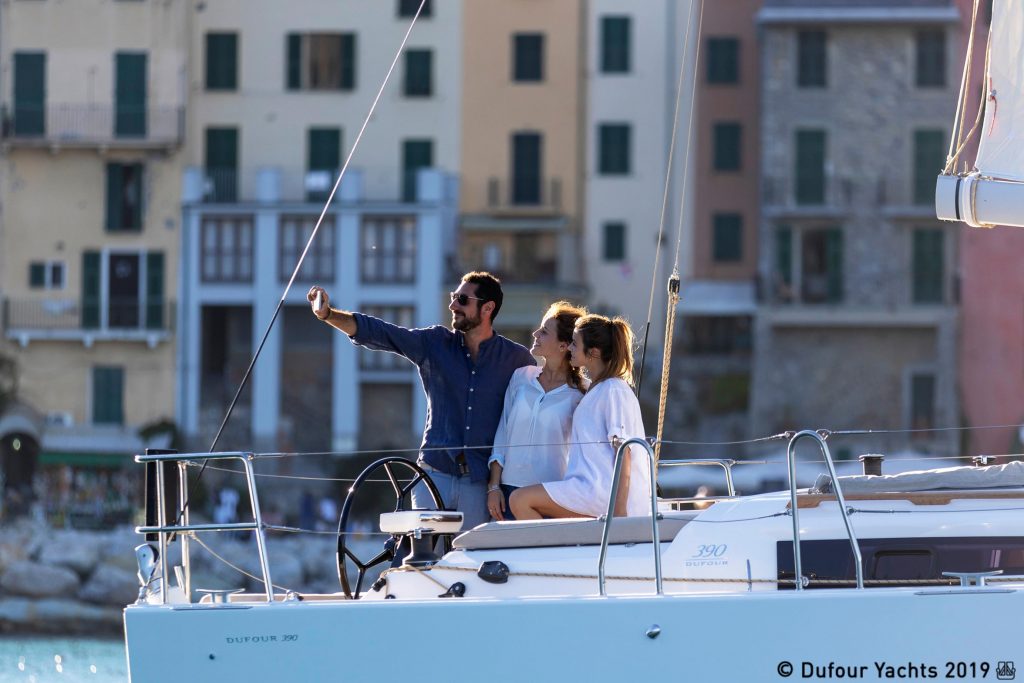 Flights and Transfers… Not just cost but this all takes time out of your holiday as well as adding hassle so maybe a base with a short transfer from the airport appeals.

Time of year … Sailing out of season has great appeal not just because it can save you money, but also because places are quieter, although very often you have to accept that the weather may not be so reliable. In some areas this may be the odd rain shower or cloudy day, but in other areas you can be storm bound for days so just assess the risk and be prepared.

Do you need prior experience.. Check with your charter company what qualifications and certificates are required before you go, most countries in Europe require you to have as a minimum the International Certificate of Competence (ICC).
To get the most out of your trip getting some training in first may just make a difference, especially if you are a little rusty. You could take an RYA Sailing Course either on your own or as a family group. If you take your Day Skipper course then you can use this to apply for your ICC.
If you are a complete newcomer then we would suggest booking a day with a skipper in the UK first so you can see if everyone is going to enjoy your holiday idea before you book and potentially waste your time and money on a two week holiday.