Experience Required to Charter a Yacht
Level of experience required to charter a yacht??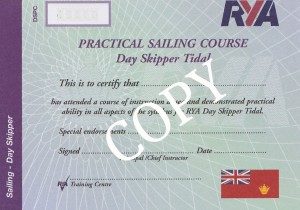 If you are looking to charter a yacht on bareboat basis then here is an outline of the levels of experience most charter companies will expect to see.
What is a bareboat charter ??
Bareboat charter is where you take full responsibility for the yacht and everyone onboard.
The three factors any charter company will take into consideration are
Your experience
The size of yacht you are proposing to charter
The degree of difficulty of the sailing area that you are proposing to charter in
How to prove your sailing experience ??
The obvious way is with a formal qualification and depending on the country you may be required to possess an ICC certificate.
What is an ICC certificate ??
ICC stands for International Certificate of Competence. If you are in possession of an RYA Day Skippers certificate (or above) then you can apply for an ICC through the RYA with out further assessment. If you do not have a formal qualification then you will need to attend what is normally a 1 or 2 day assessment where you will be checked on your abilities to skipper a yacht.
Read more about the ICC.
In the UK and the relatively sheltered waters of the Solent then if you hold a Day Skipper certificate or have the equivalent experience then this will normally suffice. If you are looking to sail outside the Solent towards the West Country or perhaps further afield across to France then you will normally be expected to hold a Coastal Skippers certificate or above.
Don't forget there will need to be another person onboard who has sufficient experience to act as first mate and step in to take charge in case of an emergency.
Size of Yacht
In addition to any qualification you may possess, a charter company will expect to see some evidence of your experience sailing the size of yacht you wish to charter.
Sailing Area
You should also consider the sailing area that you are looking to charter in and not choose an area that is beyond your capabilities and experience.
If chartering in the Uk for the first time then tides may be more of a factor that wind strength.
Remember this is a holiday for everyone and don't ignore the experience levels of those that you are sailing with. Whilst you may like strong winds not everyone else may appreciate it. Choose your area based on the person with the least sailing experience !!
If you are in any doubt just discuss your plans with your charter company, they want you to have a great holiday as much as you do so if you are honest with them at the booking stage then you will stand the best possible chance of having a great and memorable holiday.
Contact Us (Click Here)