What is involved?
There will be a number of relatively small modifications required which are all detailed in the MCA Harmonised Code MGN 280 . This varies from vessel to vessel but on a typical production vessel there is nothing too significant or onerous.
There is also a fairly standard list of safety equipment & other items which are required to be carried on board. However you will probably find that you may well already have much of the equipment onboard or will need it anyway.
As part of our charter coding service we can advise you as to what alterations and any extra equipment that may be required.
The next step is to make an application to code a vessel is made using an SCV1 form and then set about carryout out the work and adding the required equipment.
Once the vessel is ready a surveyor will conduct his inspection completing an SCV2 form he will also need to see the vessel out of the water.
MGN 280 (Click Here)
If you have ever read MGN280 then you will see that it is quite detailed and in places confusing. The advantages of using our services to code your vessel include
We will do everything, including completing any forms and liaising with the surveyor

Not carrying out any unnecessary work

Fitting items and equipment sympathetically so as not to destroy the look and feel of your vessel

We hold accounts with all the major marine suppliers so can offer a wide choice of equipment competitively priced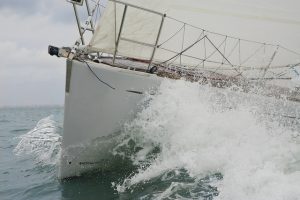 MCA & Coding Authorities
The responsibility to administer these requirements falls to a number of certifying authorities such as the International Institute of Marine Surveying (IIMS). Each certifying authority in turn uses a number of registered coding surveyors to carry out the physical coding inspections on their behalf.
What is required to maintain your coded status?
A charter coding certificate is valid for 5 years from date of issue.
Any date sensitive equipment is required to be in date at all times
The yacht and all its equipment must be appropriately maintained and in good working order
At the end of the 1st, 2nd & 4th year of operation you will be required to self certify that the vessel still complies with MGN280
At the end of the end of the 3rd year you will be required to have an in water inspection carried out by a registered coding surveyor.
At the end of the 5th year a full out of water inspection is required in order to recode your vessel for a further 5 years
Click Here To Discuss Your Requirements