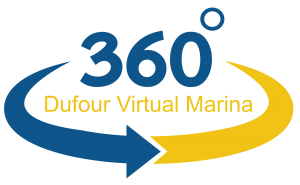 At just over 30 feet (9.67m) The Dufour 310 may be the smallest in Dufour Yachts's range but she has bags of character and is great fun to sail.
She follows the same iconic style, features and principles of all her larger Dufour sisters demonstrating superb performance and is easy to steer short-handed or even single-handed.
Her easy handling makes it an ideal first boat, especially for couples or a young family, and perfect for cruising coastal waters and snuggling into the best, sheltered havens and anchorages.
As well as offering a lot of performance the compact Dufour 310 makes smart use of the space above and below decks for both practical purposes and fantastic comfort for onboard living.
---
---