Universal work with Sailing Today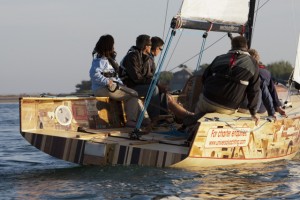 Universal has worked with Sailing Today comparing AIS vs Radar. The verdict was ideally each yacht would have both AIS and Radar. If your yacht charter is in busy and well-charted waters, a Class B AIS receiver is a reliable way to see what larger vessels are doing. If you plan to charter in poorly charted areas and there is a chance of fog then radar should be your preference.
Of course good watch keeping and seamanship is always essential.