Yacht Charter in The Solent – Your UK Staycation 2021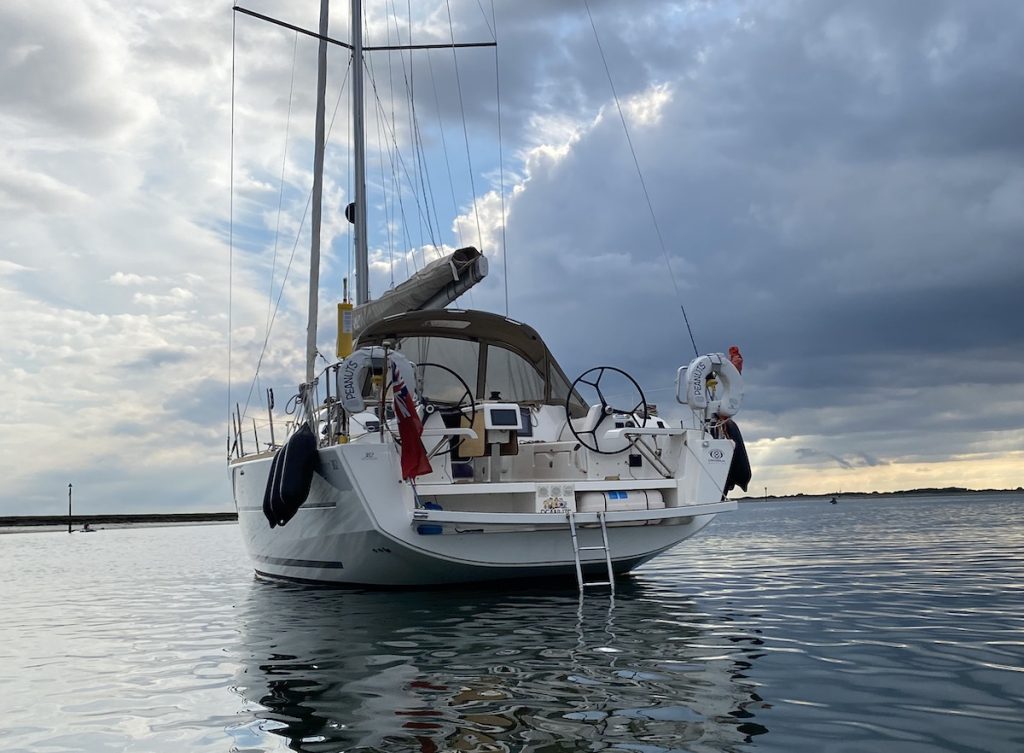 We have every reason to be optimistic as we head into 2021. And now is the time to contemplate and plan how you will spend your leisure time this year. More and more people are looking for alternative things to do and there are plenty of opportunities to get out on the water and enjoy your free time safely.
In 2020 there was huge interest in sailing holidays with people wishing to explore the Solent and South Coast and whilst, inevitably. The effects of Covid will remain with us for some time, the experiences of 2020 mean everyone is far better prepared for this year. Every business has learnt how to operate safely within the guidelines and as the situation changes we know how to react and adapt.
If you want to take a holiday on the water, here's how our experiences of 2020 can help you make the most of your 2021.
Chartering a yacht – how to start
Bareboat chartering is quite simply a term for boat hire, not dissimilar to hiring a car, and a 'bare-boat' simply means you are in charge! We will ask you to show evidence of your sailing experience, and any sailing qualifications you may hold.
Qualifications Required for Bareboat Yacht Charter

If the idea of a holiday afloat appeals, yet you are new to chartering or don't have much sailing experience, there are two ways to get started.
Take a skippered charter for a day or two – this involves hiring a yacht with a qualified skipper to experience what's involved and get the feel of whether sailing will suit you and the family.

or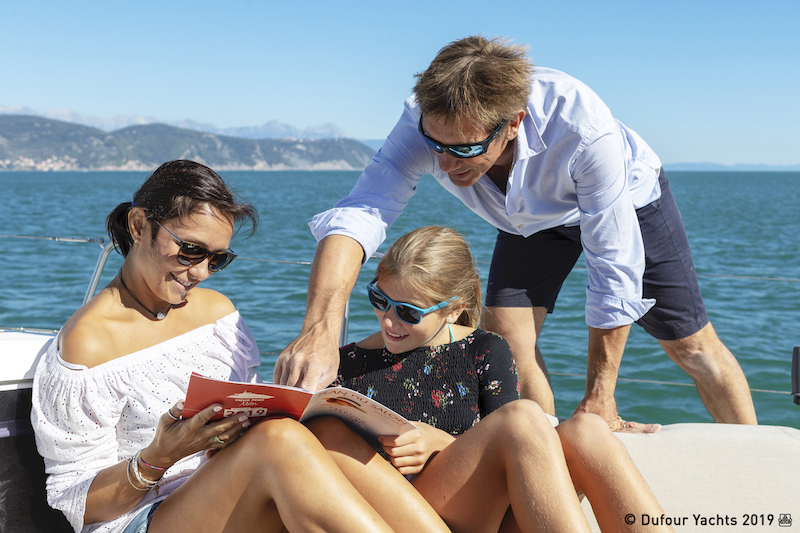 Learn as a family – under the current regulations (and when not in lockdown), as a family you can start sailing with a qualified instructor on board and work through the RYA competent crew and day skipper courses. Learning as a family builds everyone's confidence and with some practice and a good sea school. You'll be able to progress to taking a boat out without the instructor.
Get ahead of the demand
When restrictions were lifted in July 2020 everyone rushed to book their UK staycation and many companies experienced a huge increase in demand for their boats. As this left some disappointed our advice is to book up early rather than waiting until the last minute.
With the on-going pandemic effects, we expect to see more people continuing to holiday in the UK. So 2021 looks set to be even busier than 2020.
We offer Flexible Booking Conditions and in the event of any Covid related issues, we will move your booking to another date, if necessary.
Size of yacht
Decide which is the most suitable yacht for your sailing plans. UK chartering is different from locations like the Mediterranean, where typically people try and hire the biggest yacht they can afford. Manoeuvring a large yacht in a tightly packed marina with a strong current is somewhat different, so consider what you feel most comfortable with.
Your itinerary
Of course, the UK cannot offer the same sunny weather guarantees of the Mediterranean. Although we generally have better sailing winds. However, with a little planning and imagination, you can be ready for every eventuality and have a fantastic time too.
Consider our Top 10 UK Charter Tips:
Assess your crew's capabilities and confidence as well as your own.
How many hours sailing a day do you / your crew want to do.
Understand your crew's holiday ambitions and be prepared to compromise.
Avoid pushing yourselves too far this is a holiday and you all want to relax and have fun.
Build-in flexibility in your plan for the weather – take games, books, podcasts & films for downtime.
Enjoy some quiet moments – there are some delightful anchorages.
For different experience and an adventure take a few nights at anchor away from the familiar marinas.
Mix things up for the family and have some shore-based days – walk, hire bikes or simply swim and have a beach day.
Bring a paddleboard with you or hire one from your charter company.
Spend time to explore each destination and visit some of the amazing local sites.
Solent staycation ..
It was interesting hearing how many people felt they had re-discovered the Solent and were reminded of how much it has to offer.
There is plenty of fun to be had sailing around the Solent whether visiting historic attractions, exploring the natural harbours or just taking in the views. For an extended adventure, head down to the Jurassic Coast and the West Country, nip across to France or explore the Channel Islands (regulations permitting!).
Remember not to put yourself under too much time pressure. Not everyone may want to be sailing daily and avoid over-stretching yourself and then pushing hard to return to the charter base on time.
Take advice…
If you are unfamiliar with the area, ask us and we will guide you through what is realistic, the best spots to visit and options you may not have considered. The more advice you can get during your preparations will undoubtedly result in everyone having a better time.
Book your berths…
One of the key learnings from this pandemic year is that many Solent marinas may have visitor berth limits. Plan ahead and don't leave booking marinas until the last minute, as it will get busy, especially in the summer.
How prepared are you?
In 2020 we booked charters with many people who ordinarily sail in the Med, whether on a flotilla or bareboat. Whilst no one had any significant difficulties, for some sailing in UK waters certainly came as a surprise.
If tidal sailing is unfamiliar to you, or you want to refresh some skills. It's worth considering some form of course before your main holiday. Whether it's an RYA course or bespoke coaching, with your family or on your own. If you want to get the most out of your main summer holiday then a few days training in advance is a great start.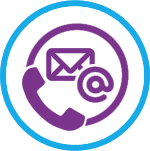 Telephone : +44 (0) 23 8045 8737
Mobile: +44 (0) 07798 563860
Email:
Mercury Yacht Harbour
Satchell Lane
Hamble, Southampton
SO31 4HQ