Fun sailing around the Solent

No fixed agenda but you will enjoy a fantastic sailing weekend on the water with other like minded people under the guidance of our experienced skipper.
The most important aspect of these sailing weekends is that it can be tailored to suit everyone onboard.
We encourage everyone to take an active part in all aspects of sailing the yacht. However there is no pressure and you can involve yourself as much as you like.
You will probably overnight in either Yarmouth or Lymington, enjoying an evening ashore before sailing back to the Hamble on Sunday.
Use the weekends to gain experience, try sailing for the first time or simply because you want to get away for the weekend and do something different for a change. No experience necessary, come on your own or with friends.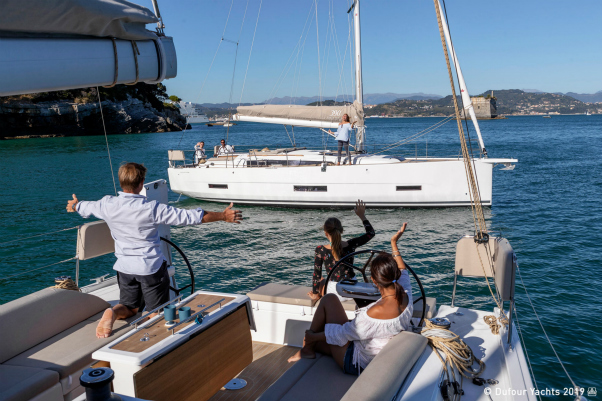 What To Expect
FAQs
ITINERARY
ADDITIONAL NOTES
Safety briefings and familiarisation
Relaxed & informal sailing around the Solent
Overnight in Lymington / Yarmouth
Sunday sail around the Solent
Depart yacht 1700 Sunday.
Your own sleeping area……
We understand that for some, the idea of sharing the confines of a small cabin with someone they have never met before can be off putting. Therefore we offer own cabin rates or shared cabin rates if you are coming down with a friend or happy to share.
Please Note: The saloon is classed as a sleeping area. Exact sleeping arrangements are worked out with the instructor at the start of your weekend depending on the mix of crew.
Our Individual Weekend Packages Include:

Yacht & Skipper
Full safety equipment
Food & Drink whilst sailing
Berthing
Fuel
PRICES/DATES
£375 to £535 – Own Cabin / Sleeping Area
Contact Us – Share Cabin
Check Dates
Reserve A Spot