Where to take your RYA Sailing Course Solent Sailing School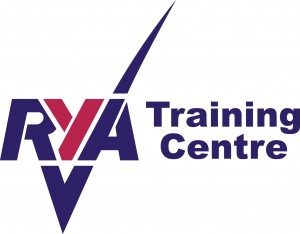 Learn to Sail – How to Choose the Right Location for your Sailing Course
There is a huge choice of locations when looking at learning to sail.
Below is some useful information to consider when thinking about where you would like to learn to sail and their benefits or disadvantages.
Before you embark on choosing where you want to take your sailing course, we would recommend you think about your sailing aspirations and where this may take you in the future:-
Day or Weekend Sailing in the UK with family, friends, work colleagues
Family sailing holidays – Mediterranean, Caribbean
Long distance sailing across the channel or around the world
Sail on your own yacht
Sail as a career
Become a yacht racing enthusiast
With this in mind you have the choice of learning in "Tidal or Non Tidal" waters
What's the difference?
Learn to Sail in Tidal Waters
Choose a Solent Sailing School and enjoy the challenge of learning in busy tidal waters. You will certainly learn a lot in a short space of time with varied conditions but within the safe and sheltered waters between the Isle of Wight and the South Coast mainland. There are many marinas and anchorages to visit with varied entrances, almost every type of navigational mark can be found around the Solent. Learning in tidal waters is recommended if you are going to be sailing in tidal waters in future. The UK weather isn't always as good as the Med, however learning how to sail in a variety of conditions will assist you to become a more competent, experienced and well rounded sailor.
In the Solent we have double tides which is affected by having 2 entrances to The Solent area either side of the Isle of Wight. The Southampton Weather Station explains this in more detail: Southampton Weather Station
Learn to Sail in Non Tidal Waters
Navigation and manouvreing are definitely less complicated without the affects of tide. If you want a gentle start into sailing, or plan to do your sailing mainly in the Mediterannean and Caribbean, then learning in non-tidal waters is a great option. However these days many countries, even in non tidal waters, are requesting sailors have an official qualification to sail in their cruising areas, being an ICC – International Certificate of Competence which is the equivalent to the RYA Day Skipper level. If you learn to sail in non tidal waters, there are conversation courses available if you decide at a later time to gain tidal experience.
Benefits of Learning to Sail with a Solent Sailing School
The Solent is reputed to be one of the best places to learn to sail in the world
Experience varied sailing conditions
Navigate & manoever in tidal conditions
No flights involved – keeping cost of course down
The course can be spread over 2 weekends
Obtain a qualification which can be used in any sailing location worldwide
Benefits of Learning to Sail whilst on Holiday
Learn to sail in the sunshine
A gentle route into learning to sail
Navigation and manoeuvring less complex without tides
Possibility to convert qualification for tidal waters with an additional course
For more information on RYA Courses RYA Training Brochure
Please feel free to contact us to discuss your training requirements.
Contact Us