RYA Training The Future
As we adjust to a new world, how can we operate safely ??
Guidelines for gatherings, public spaces, and activities
Naturally people from the same household can meet indoors and outdoors.
Businesses and venues can continue to operate, in a COVID-Secure manner.
Organised outdoor sport, and physical activity and exercise classes can continue.
It remains the case – even inside someone's home (or yacht !!) – that you should socially distance from anyone not in your household or bubble."
Who can attend a sailing course
We can continue to run all our sailing courses for family groups with the instructor sleeping ashore overnight.
Our instructors will follow social distancing guidelines and limit anytime below to an absolute minimum.
For individuals we are able to run courses for up to 3 students, day running out of our base on the Hamble River.
Social Distancing Government Guidelines
People should either stay 2m apart or '1m plus' – which is one metre plus mitigations.
Summary of Mitigating Measures in Place for RYA Training
The majority of time will be spent out in the fresh air on deck which is naturally the safest place to be.
Whenever possible our instructor will maintain a safe distance but when it is not possible to keep within the 2m rule then facial coverings will be required.
Additional time will be spent on static briefings at the start of each day when it is easier to manage social distancing more easily.
There will be plenty of hand sanitiser and soap onboard for your use and our instructors will promote regular hand washing throughout the course.
Throughout the course we will adopt regular cleaning of all communal areas with anti viral cleaners.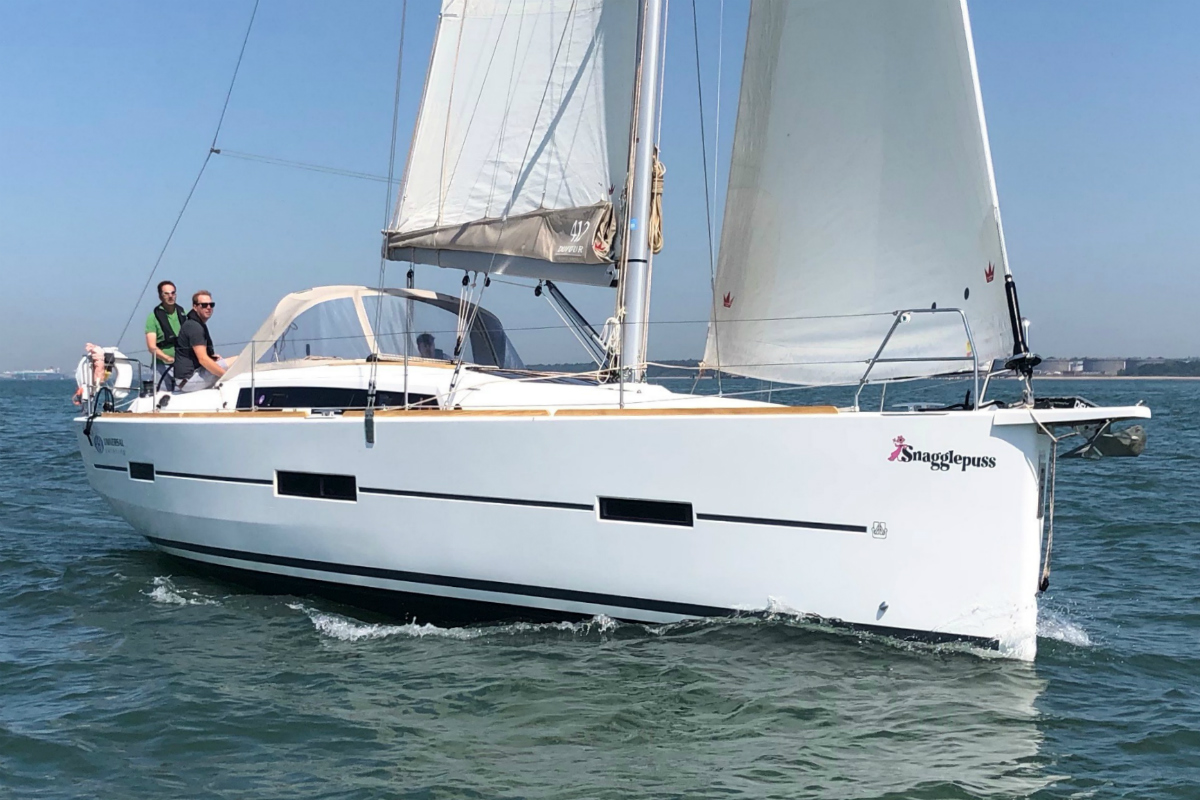 Cleaning Measures
We take great pride in the maintenance and care of our yachts.
We use a chemical fogging machine with a V2 Antiviral Disinfectant to sanitise the yachts between use.
All hard surfaces are cleaned down with the same V2 disinfectant before the start of your course.
All emergency use only items will be sealed in plastic bags to reduce the risk of contamination and for quick and easy cleaning between courses.
All galley inventory is fully cleaned between courses.
Once cleaned our yachts will only be access by members of our team wearing the appropriate PPE.
Then during your course we ensure that there is a plentiful supply of cleaning equipment, hand sanitiser and anti viral disinfectant onboard for your use.
Marina's and other facilities during your course
Marina's are fully open and whilst different sites are operating slightly different routines regarding their shore side facilities, facilities are open.
Equally pub's and restaurants are opening up and so evening meals can be taken ashore or as take aways to be eaten onboard.
Statement of Health
We ask that within 14 days of your course starting, if you or anyone in your party have (or suspect you have) symptoms of Covid-19 that you call us straightaway.
We will happily rearrange your course without penalty.
You agree to notify the instructor immediately if symptoms develop during your course.
And additionally that you contact us if you develop symptoms 14 days after your course finishes.