RYA Courses – Which can be Commercially Endorsed?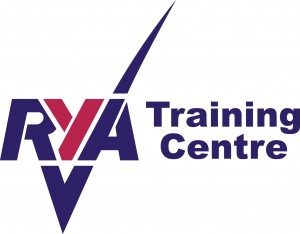 With one of the RYA Courses under your belt, you may want to make a career out of sailing. To work professionally within the sailing industry you will need to be "commercially endorsed".
Some but not all of the RYA Courses can be commercially endorsed, find out which ones and how to go about it.
You are required to have a commercial endorsement to work on all British flagged vessels that are subject to the MCA's (Maritime and Coastguard Agency) code of practice.
Normally, in addition to any of the RYA courses that you will be applying to have commercially endorsed, you will need to complete an additional training course and medical fitness examinations.
The following RYA Courses can receive the standard commercial endorsement
RYA Day Skipper practical course completion certificate. (Includes tidal and nontidal, but for the latter you will also need to have completed the shorebased course also)
RYA Yachtmaster Coastal Certificate of Competence
RYA Yachtmaster Offshore Certificate of Competence
RYA Yachtmaster Ocean Certificate of Competence
To apply you need to be able to produce to the RYA Certification department the following;
Your RYA completion Certificate
A Professional Practices and Responsibilities Certificate
Application form for Commercial Endorsement
Medical Fitness Certificate
RYA Basic Sea Survival certificate
RYA First Aid Certificate – other first aid certifications may also be valid.
Marine Radio (SRC) Certificate
Once you have a commercial endorsement then it needs to be validated every 5 years, which involves showing that you have a minimum of 150 days of actual sea service during those 5 years and also an updated medical fitness certificate.
For more information on the specific details of applying for Commercial endorsement visit the RYA.org.uk