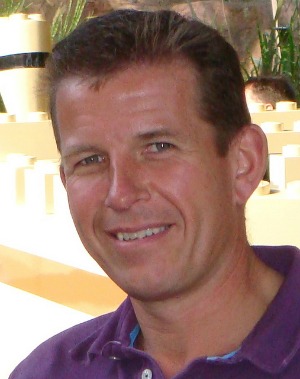 Chris Warwick
Owner & Principal
Chris started his career in the sailing industry teaching sailing abroad for Sunsail and after a few seasons came back to the UK to take up teaching RYA courses. Soon after Chris took on the role of running Sunsail's UK fleet out of Port Solent and after 8 years Chris left as Operations Manager being responsible for a fleet of over 50 yachts. Chris then joined Ancasta International Boat Sales in 1998 and for the following 9 years provided loyal service as Operations Manager responsible for running Ancasta's Commissioning and Aftersales department dealing with brands such as Beneteau, Lagoon, Rodman Motor Yachts, Bavaria Motor Boats, Marten Yachts & Fairline.
Universal Yachting was formed in 2007 with a detailed and technical understanding of boats, first hand experience running owner care programmes and a history of working in the charter industry.Chris has sailed and raced extensively around the Solent, Channel Ports, Caribbean and Mediterranean waters. Chris is a commercially endorsed Yachtmaster with a wealth of experience running and taking part in a variety of sailing events.
Melanie Warwick
Owner
Melanie has a wealth of experience in the industry having been involved from an early age. Joining Sunsail in its infancy Melanie was an integral part of the Sunsail team with the founder members who operated a handful of yachts and a small sailing school in Chichester Harbour. Melanie has been involved in almost every aspect of the company's development and growth into what is now one of the world's largest charter operators.
Primarily over the years Melanie provided product support to the owners and senior directors within the sales and marketing departments. Melanie has also been responsible for the sale of the Sunsail product both directly as well as through its network of travel agents.
After over 20 years of loyal service Melanie left to focus on raising our family and alongside this is now able to provide tremendous support to every aspect of our business.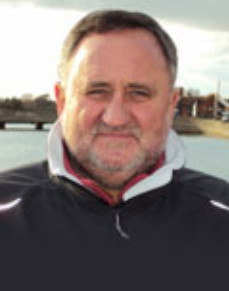 Clive Vaughan
Chief Instructor and Principal Skipper
Clive's sailing career started with GB 14, Fireballs, and Flying Dutchmen dinghies, before joining the Royal Navy in 1975 when he began offshore sailing in the channel area.Qualifying under the Services Yacht Proficiency Scheme he gained a great deal of experience sailing in local club and offshore RORC events.
Clive was selected for the 77/78 Joint Services Whitbread Round the World Race and took part in several Fastnet Races, including the 79 race. He crewed aboard 'Challenger' in the 81/82 Whitbread Round the World Race and then went on to carry out a number of worldwide yacht deliveries. In 1983 he started managing and skippering private yachts working from a number of Turkish ports and around the Mediterranean.
In 1992 he became a freelance yacht skipper instructing RYA courses and running corporate events in the Solent. During this period he was also involved with several yacht deliveries around the UK and Mediterranean.Between 1996 and 2008 he was the Senior Base Manager for Sunsail responsible for delivering their range of products and services. Qualifications to date: RYA Yacht Master Offshore (Commercially Endorsed) RYA Yacht Master Instructor Regional Race Officer.