Round the Island Race 2015


Background …
Organised by the Island Sailing Club the J.P Morgan Asset Management is a one day yacht race around the Isle of Wight.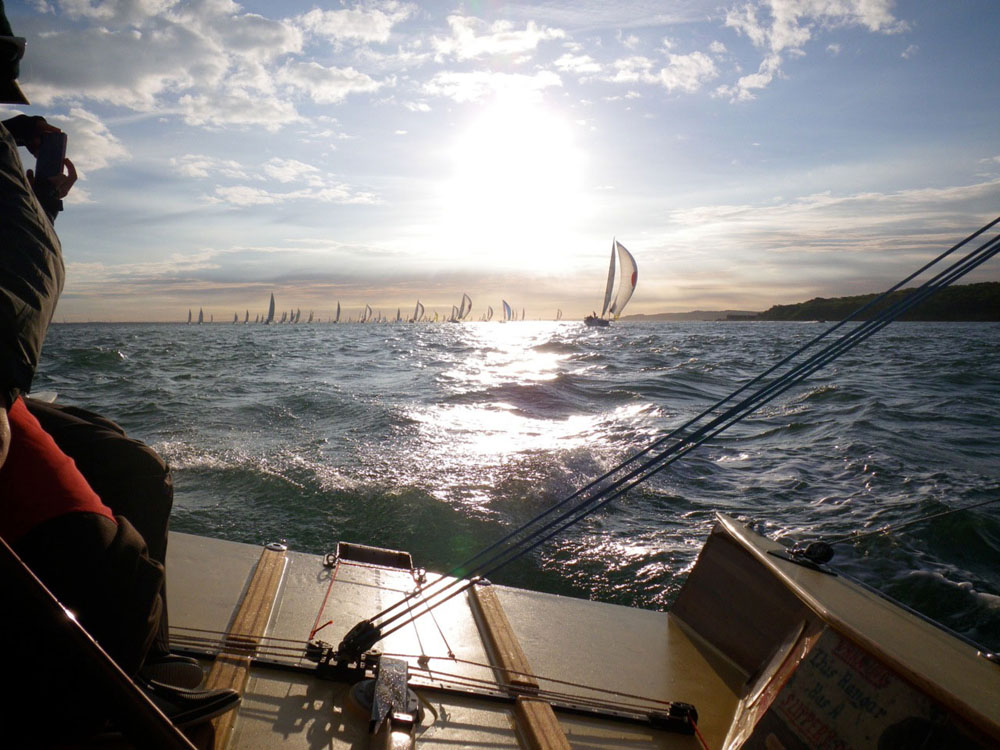 Tides dictate the exact date of the race but it usually takes place one Saturday in late June or early July.
This years race is on Saturday the 27th June. Dates of Future Races
It all started in 1931 with 25 entries, after a short break during the war the event resumed attracting around a hundred entries each year. Now it regularly attracts over 1600 entries each year and is one the worlds largest yacht races.
Competitors come from around the world to compete and whilst there are many of famous faces and some of the biggest names in sailing taking part, it is also a firm favourite for amateur sailors and families alike.
Starting and finishing off Cowes in the Solent, the course follows a westerly direction around the Isle of Wight. The total race distance is 50 nm which can take anything between 3 and 13 hours to complete.
Starts take place at 10 minute intervals and competitors are separated into different classes depending on the size and speed of their yacht. The race is open to any sailing yacht and attracts competitors in yachts ranging between 23 feet and 140 feet.
You don't have to own a yacht to take part as there are many yacht charter companies offering their yachts for bareboat hire. Individual places are also often available on skippered yachts if you do not have suitable experience and still want to take part.
After the race their is a great party atmosphere in and around the marina's of Cowes.
Interesting Facts …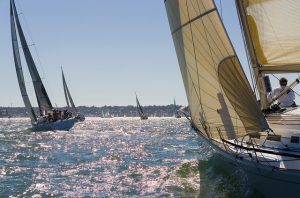 First Race was held in 1931
Fastest Multihull – Sir Ben Ainslie (AC45) – 2 hrs 52 min 15 secs
Fastest Monohull – Mike Slade (ICAP Leopard) 3 hrs 43 mins 50 secs
Entries open on the 9th January 2015
Record number of entries 1875 in 2008
How to take part Round the Island Race…
There are a number of ways you can take part in the event. If you own your own yacht which is suitable then you can simply enter HERE
Entries for the J.P Morgan Asset Management Round the Island Race will open on the 9th January 2015
Alternatively you can charter a yacht Bareboat Yacht Charter….
With suitable experience you can hire a yacht from a charter company and bring together your own group of friends to take part in the event.
Most charter companies will take care of everything including entry into the race so all you need to do is turn up. Because of the early start on the Saturday most people will opt to come down the day before in order to get in some practice and familiarise themselves with the yacht.
Skippered Charter Round the Island Race….
If you don't have suitable experience or just want the reassurance of a professional pair of hands onboard then charter a yacht with a skipper.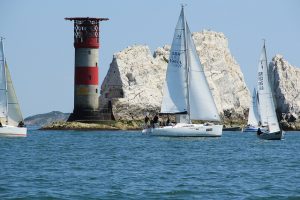 Your skipper will have a depth of experience racing in The Round the Island Race and will undoubtedly help you get the most out of your weekend's racing.
Individual Places Round the Island Race….
If you like the idea of taking part in the Round The Island Race but cannot rally together enough other interest to put together your own entry then you can pay for a single place onboard a yacht with a mixed group of like minded people.