Four reasons why it's good to join a Sailing Club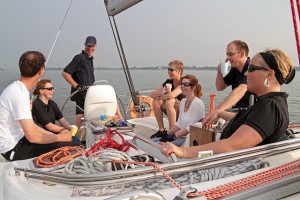 If you are new to sailing or an old pro, then joining a sailing club has many benefits.
Cost Effective
It can be a cost effective way to get afloat as some clubs have club boats that as a member you can use with your family.
Social Scene
Many clubs have clubhouses and facilities for both adults and children, and it can be a great place to socialise and meet like minded people and families. Not to mention the many functions and occasions that many clubs hold throughout the year for both young and old!
Racing
If you are into racing then most clubs will have a full race diary, which can be great for improving your sailing and racing skills, or for just some fun at the weekends!
Gets you out on the Water
Once you have committed and paid the money to join a sailing club, you are much more likely to get yourself and family down there regularly and out on the water – it's a great hobby for the whole family to enjoy!