Yacht Charter Hospitality – Events of all sizes
Why Choose Sailing
How We Do It
Our Sailing Days
Types Of Events
What Is Included?
How Much Does It Cost?
It is a fact that all businesses have to fight hard for new opportunities and contracts. So it is more relevant than ever to engage and cement relationships with new and existing customers.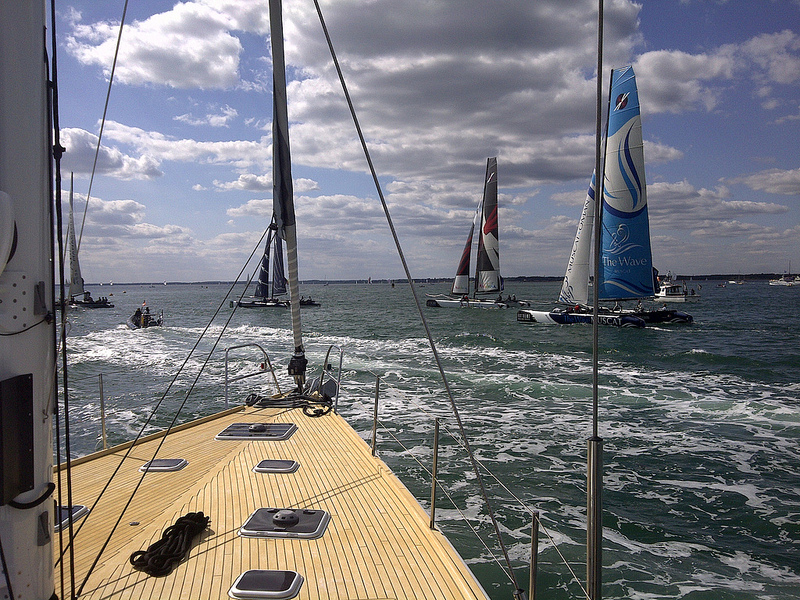 In this day and age you are spoilt for choice with an array of events on offer but attitudes have changed and it is not all about extravagance and popping champagne corks.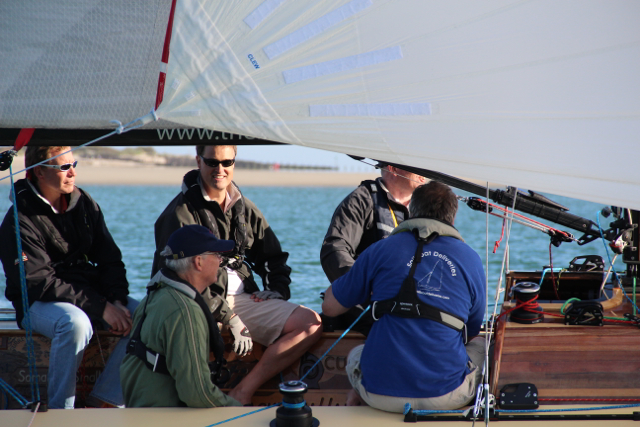 Corporate hospitality is for everyone, we take large and small firms out for a
corporate yacht charter
sailing days who have a range of budgets.
So whether you are considering hosting a day out for the first time or looking to try something different, value for money is key to a successful and memorable day but importantly so are results.
Ultimately this is about developing new business and cementing relationships with existing clients.
To do this you need the right environment, relaxed and informal but you want to be able to chat to your guests without distraction.
It is important to remember why you are doing this and that you have to see a return on your investment.

Why our clients prefer sailing days over other hospitality events:
You get to spend a whole uninterrupted day with your clients
You are away from the noise and distractions that other events introduce
You have the time to spend quality time with each and everyone onboard
Valued conversations in a neutral location, people relax and open up
Your guests do not wander off
They are not distracted by supporting a side at a sporting event
For many it is a new and untried sport and certainly one that they will remember.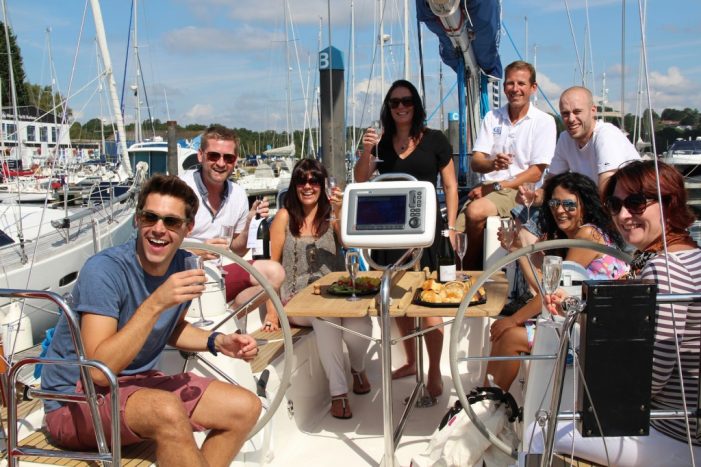 Corporate Sailing Itineraries
Enquire About A Sailing Day With Us
How we structure our sailing days…
The objective for any
corporate sailing day
is that your guests depart enthused and excited and importantly you will want them to associate the day with your company when they talk to other people.
A sure way of achieving this is to offer people the opportunity to do something for the first time.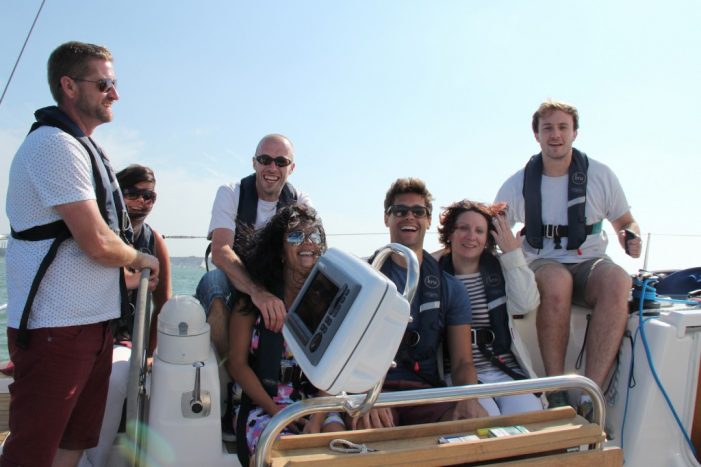 Whilst some people are nervous about sailing, the challenge that a sailing day offers and the team spirit it generates highlights that sailing is a great choice for any company day out.
You do not have to have sailed before and we provide a fully qualified and experienced skipper and crew along with all the necessary safety equipment to ensure a safe and fun day out.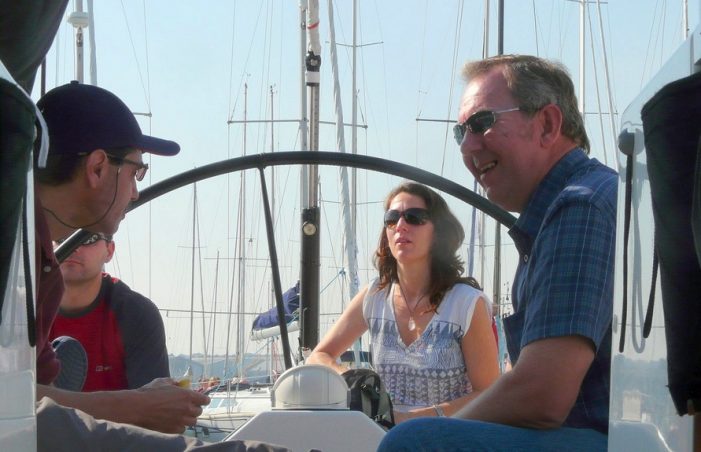 The dynamics of each and every group we take out on the water differ and as well as the obvious safety role our skippers and crew are there to be attentive to your guests needs.
They are there to help everyone get the most out of the day and we encourage those that want to take an active role to join in but also we recognise that some people want to relax and enjoy a more leisurely day.
Part of the attractiveness of sailing is that you can take a mixed group of people and everyone will get something from being out on the water.
From the conversation to the scenery, whether you have sailed many times or never before every day is different. It is part of the unique aspect of sailing that we all enjoy.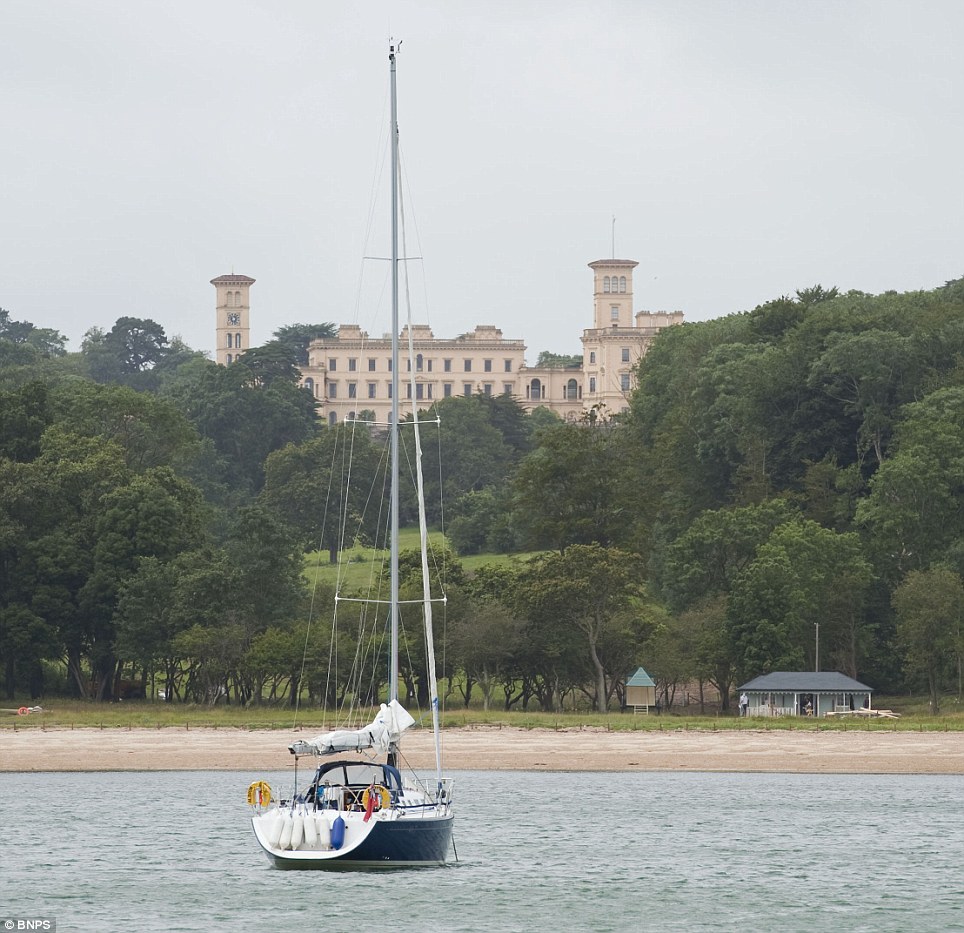 We have a tried and tested programme which for most offer the best introduction into sailing.
If you have more specific requirements then once we have established your goals for the day we can construct the perfect day either cruising our way around the Solent visiting different ports or a combination of sail training, instruction and fun racing.
Corporate Sailing Itineraries
Enquire About A Sailing Day With Us
A bit more information about our sailing days…
There are many and varied Corporate Events on offer today, however our sailing days stand out and remain highly popular by our clients who amongst other things use them to
Entertain new and existing customers
Incentivise, reward and motivate their staff
Build close working relationships
A day on the water is a unique and particularly effective way of getting to really know those around you and our team will ensure that all your needs are taken care of allowing you to focus on your own goals for the day.
The popularity of our sailing days is well proven and not just by those who already enjoy the sport sailing.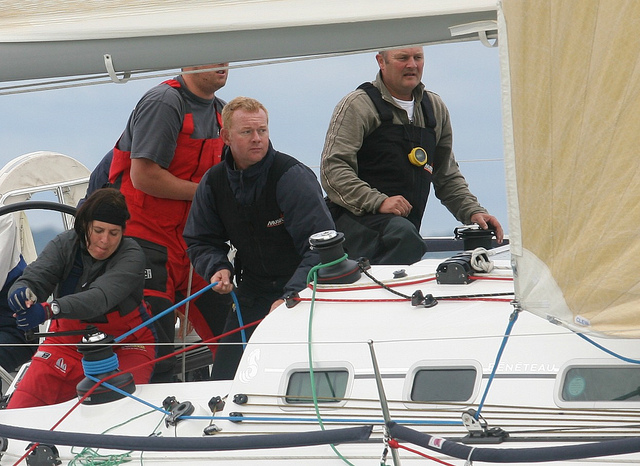 Newcomers to the sport invariably come away with a greater sense of satisfaction and achievement having enjoyed an exciting new experience.
So even if you may not have considered a sailing event we are confident that you will find our days:
Great Value
Memorable
Enjoyable
Challenging
Rewarding
Great Fun
If nothing else groups gel and friendships develop and by simply being away from their normal environment doing something different is often enough to bring people together when they get back to their normal place of work.
Corporate Sailing Itineraries
Enquire About A Sailing Day With Us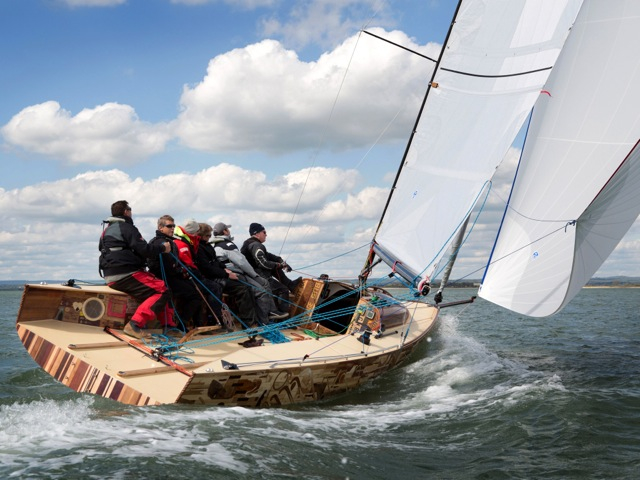 The most important thing to stress is that each day is tailored around your needs and whilst we set out a basic itinerary if you have people with specific objectives we will always try and accommodate them.
Team Building
In addition team building is recognised as an important factor in driving your team to work together and ensuring that your customers are satisfied.
Sailing is a great leveler and regardless of back ground or experience it provides you with an interesting insight into your team and how they react under different circumstances.
We ensure that our team building days involve everyone regardless of previous experience. Our professional skippers provide a fun and safe environment, offering those new to the sport an opportunity to participate.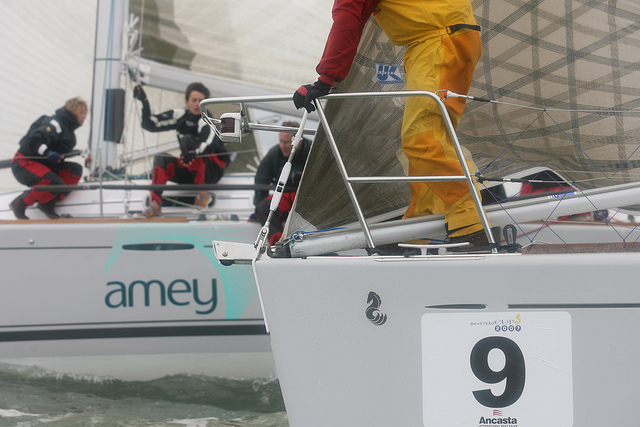 Our team building days are about more than just simply getting out on the water we encourage:
Team work
Good management
Communication
Types of different events we offer…
Bespoke Hospitality Programs
Team Building & Management training
Single Day Events
Sailing Days for groups of up to 30 guests
Participation in Organised Regattas
Team Building Days
Industry & Company Regattas
Single & Multi boat events
We often incorporate into a day's event:
Treasure hunts and Navigation Challenges
RIB Hire
Event prizes
Branded clothing and decorated yachts
Accommodation before or after your event
Photography
A range of catering options
We include…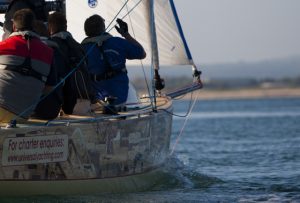 Exclusive use of the yachts and all equipment
Professional Skipper & Crew
Safety Equipment
Tea, coffee & a selection of soft drinks
Yacht Fuel
Waterproofs
Berthing fees
How much does it all cost?
We have outlined the cost of two typical days, however we can strip out or add to these packages to suit your needs
We offer our days on a variety of different yachts and tailor them to suit your budget so whatever your objective our sailing days provide a cost effective means of achieving your goals.
Dufour 412 with 7 Guests
Includes…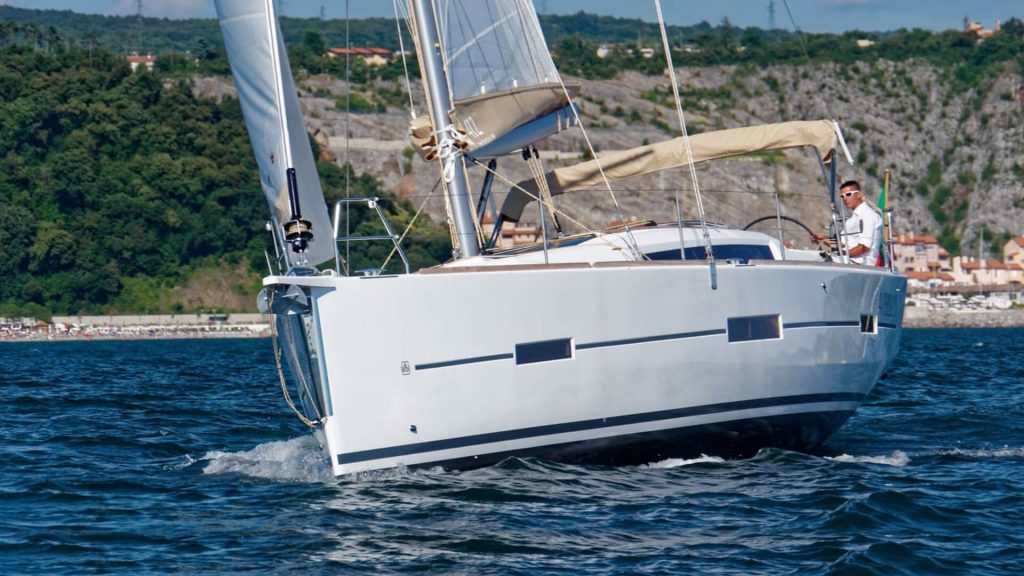 The Yacht, Skipper & Crew
Waterproof hire & full safety equipment
B'fast – (Option C)
Lunch – (Newtown)
Tea – (Option B)
6 Bottles of Red Wine
6 Bottles of White Wine
24 x Bottles of Beer
6 x 1 ltr Bottled water
4 x 1 Ltr Orange Juice
24 x Cans Coke
£1980 ex vat
(equivalent of £165 ex vat per person, based on 12 people)
Dufour 382 with 7 guests
Includes…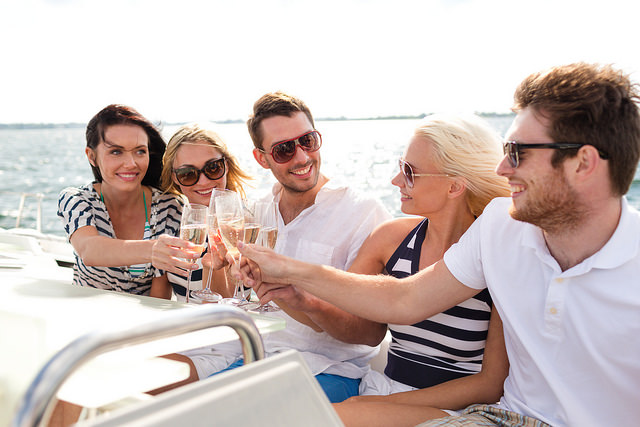 The Yacht & Skipper
Waterproof hire & full safety equipment
Lunch – (Osbourne)
2 Bottles of Red Wine
2 Bottles of White Wine
12 x Bottles of Beer
3 x 1 ltr Bottled water
2 x 1 Ltr Orange Juice
12 x Cans Coke
£1320 ex vat
(equivalent of £165 ex vat per person, based on 8 people)
Corporate Sailing Itineraries
Enquire About A Sailing Day With Us