Yacht Projects and Management – News from "Domini"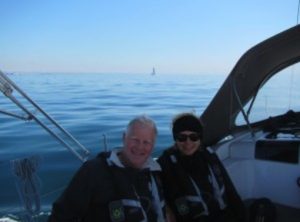 It's great to hear some positive feedback and we were so pleased to have helped Ju and Lyn get Domini ready for their epic voyage! So thank you, Ju and Lyn, from us here at Universal Yachting for these kind words…it sounds like an eventful leg so far, we are following your blog with excitement and envy!
"We must give these boys a mention. They helped us to prepare our boat for our epic voyage, and were beyond fantastic. We absolutely wouldn't have been able to do this without them. There is nothing they don't know about boats and sailing and if anyone is reading this and is thinking of doing the ARC, or any other sailing escapade, give them a call. They are brilliant!"
Follow Ju and Lyn on The boat blog to experience their epic trip with them…We are!