A complete maintenance service for your sail or power boat
Most boats do not require full time management but for a lot of owners who either have to travel long distances to reach their boat or perhaps lack the time or sometimes the experience, an element of professional assistance as and when it is needed is all that is required to make a big difference.
Our Yacht Guardiennage service delivers an unrivalled benefit to sail or motor vessel owners who are looking for an experienced company able to coordinate and manage all their boating requirements.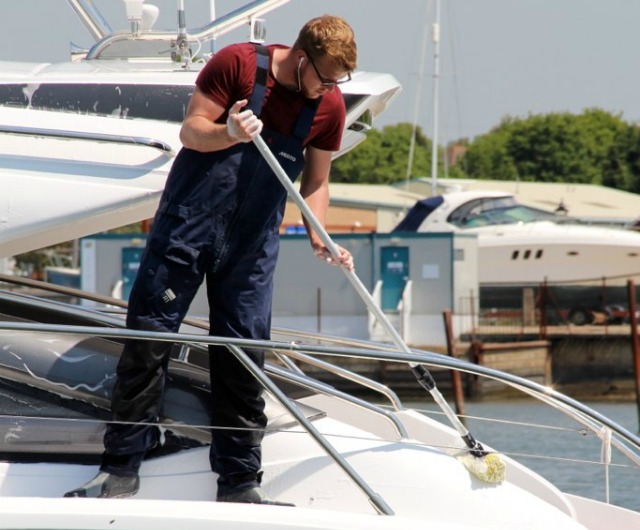 In addition we are on hand to provide an unlimited supply of help and advice as you require it throughout the year. Universal Yachting provides a high quality service that is focused on delivering against your objectives of owning a boat.
Contact Us (Click Here)
How does it work?
We charge a monthly fee to oversee, manage your boat, its maintenance, repairs and upkeep.
We visit your boat at least twice a month, to check she is secure.
At the same time we check on the mooring lines and fenders, heaters and dehumidifiers.
Every month we run up the systems and provide you with a detailed report highlighting issues.
We will routinely wash down the outside of your vessel each month.
We arrange, coordinate and oversee any work that is required.
We design and implement a routine maintenance schedule for the boat
We also provide:
Full Boat cleaning & Laundry services
Provisioning
Own Boat Tuition
Boat relocation
Our view is that we can save you money by:
Identifying problems early
Only doing work that is required
Using the best skilled labour
Obtaining highly competitive prices for the equipment and services we provide