Win a Skippered Yacht Charter with the Heart Breakfast crew!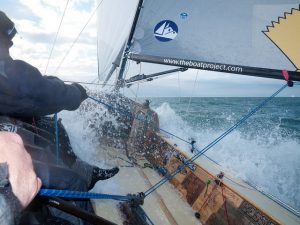 For a fantastic opportunity to win a day out on a skippered yacht in the Solent, and enjoy front row seats for all the action going on at Cowes Week…all you need to do is listen to Heart Breakfast…as soon as you hear the words "Full Speed Ahead" then text "boat" to 82122* (Full terms and conditions apply for all the T&C's)
The day will include a meet and greet at the Mercury Yacht Harbour on the River Hamble at 10.45 am, you will need to bring some form of picture ID. Then you will board for the day your very own Dufour 385 with Rich and Zoe and a fully qualified skipper to take care of you all for the day. Hit the solent waters and spend the day out at sea getting up close and right in the thick of all the action on the water during Cowes Week. This will be a fantastic day out and to top it all you can enjoy a top-notch 3 course meal at the end of the day, all courtesy of us here at Universal Yacht Charter! Don't miss out and turn up the radio to Heart Breakfast tomorrow morning!