Collective Spirit – Up for Charter in Solent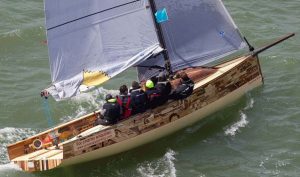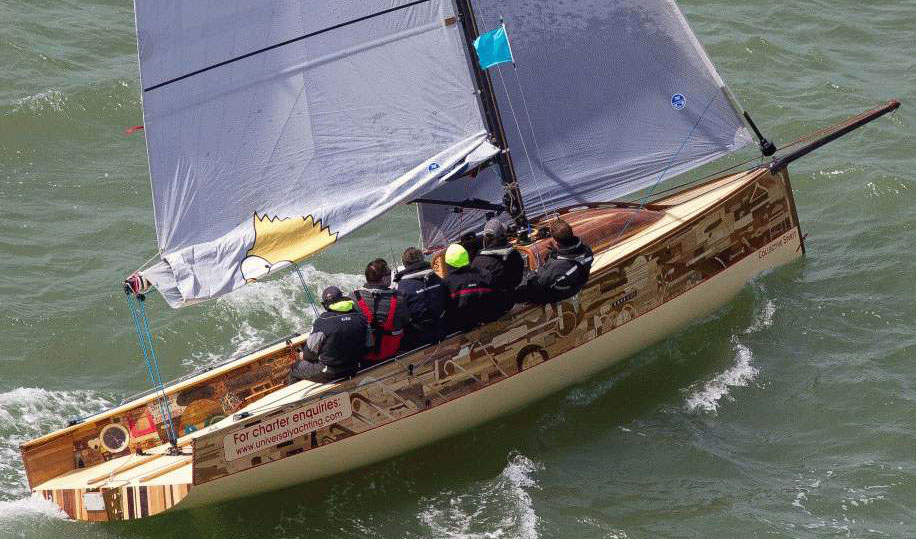 Built to celebrate the London 2012 Cultural Olympiad, "Collective Spirit" is made up some 1200 pieces of donated wood.
Each with a piece of history or significance attached to them, including a piece from the Mary Rose, a sliver of Jimi Hendrix's guitar and a Victorian policeman's truncheon.
The boat project is a living archive of people's stories and was built in Emsworth on the South Coast of England. This 30 foot yacht was brainchild of artists Gary Winters and Gregg Whelan also known as, Lone Twin.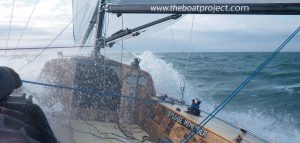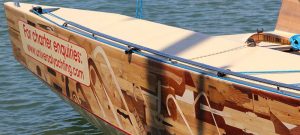 Her build was overseen by Olympic silver medalist Mark Covell and she was launched on the 7th May 2012 in time for the Olympic celebrations.
The next phase of "Collective Spirits" journey is about to be embarked upon so that we can keep this piece of yachting history on the water where she belongs. This will be a fantastic opportunity to sail on what is not only a remarkable and historic sailing yacht, but also on a yacht which is simply incredibly fun and exciting to sail.
Monies generated from her charter will be used to fund her maintenance and general upkeep and to ensure that she is available to be enjoyed by all for generations to come.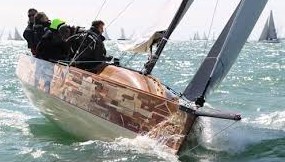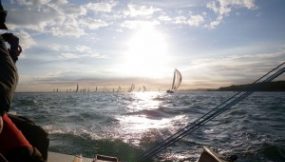 We are in the process of preparing her ready for charter and we intend to make her available for a range of sailing experiences in and around the Solent and Chichester Harbour.
Please register your interest with us so that we can keep you posted with developments and update you as the next phase of her life begins.
Collective Spirit is being made ready for limited charter.
Register to Charter