…Choose to take your own cabin if you prefer not to share…
Our Yachts…
We have a total of 5 yachts available for general charter but typically on our sailing courses we use either our Dufour 365 , our Beneteau Oceanis 37 or our Dufour 382.
Our yachts are all kept in superb condition in fact they are probably some of the best kept yachts you will find in use as training yachts.
They offer a similar accommodation layout and sleep 8 people in 3 double cabins and double berth conversion in the saloon.
Student : Instructor Ratio…
A lot of Sailing Schools run courses with 5 students plus the instructor which inevitably will result in students sharing a cabin with more confined living and less hands on time.
We run our courses with a maximum of 4 and more often with 3 students.
Own Cabin Options…
Whilst some people are very happy sharing a cabin for others it can really put them off from joining a sailing course. On all our sailing courses we price for students booking a place with their own cabin. If you are happy to share then we offer a discounted rate.

We find that most people are only too happy to pay a small premium for the extra comfort of having their own personal accommodation space and this option has proved very popular.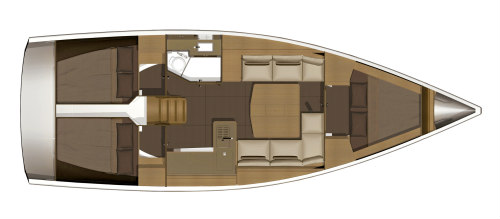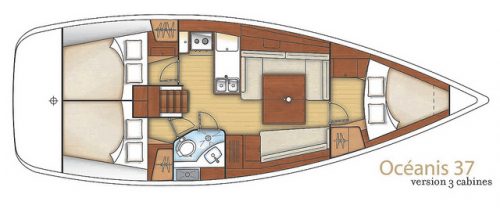 Benefits of a reduce Student : Instructor ratio…
In addition to the obvious benefits of not having to share a relatively confined accommodation space on board for 5 days our students benefit greatly from a reduced student instructor ratio. It is very common for our sailing courses to run with 3 people plus the instructor.

This offers each student much more hands on time and combined with the extra space onboard we find that by reducing the numbers it creates a better learning environment all round.