Sailing Activities – Learn to Sail
Sailing Activities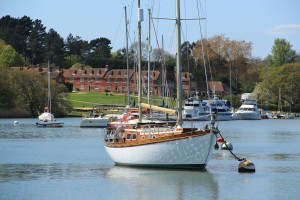 A variety of experiences open to you once you have learnt to Sail
There are many sailing activities you can enjoy on the water. Set sail on a Bareboat Yacht Charter or enjoy a sailing with a skipper or instructor on a Skippered Charter to help guide you whilst you build up experience.
Trips can be as short as 1 day or as long as a full 2 week holiday. The sheltered waters of The Solent offers a fantastic area to explore in all conditions.
Sail with family, friends or come down on your own and meet up with other like minded people looking to learn how to sail.
We run 1 Day Try Yachting and Single Day Sailing Activity Sessions within the Solent for anyone looking to try sailing for the first time or for any just wishing for a cost effective way to get out on the way for some fun and relaxed sailing. This is not a formal course and is open to anyone at any level. Under the careful guidance of our experienced instructors it is a great opportunity to develop and learn new skills.
We offer 2, 3 and 4 Day Sailing Weekends in and around the Isle of Wight as well as trips across to France and the Channel Islands. All under the guidance of our experienced instructors.
Bike and Sailing Activity Weekends
Looking for something a little different !! Our Bike and Sailing Activity Weekends are open to everyone, including kids no matter what level of ability or fitness.
Enjoying exploring the Isle of Wight by bike one day and then see it from the water the next.
Accommodation is provided onboard for up to 6 people per yacht.
Sailing holidays in the UK
There are some fantastic places to explore around the South Coast of England. Sail west out of the Solent, down towards Poole and Weymouth. This stretch of the Jurassic Coast is a beautiful stretch of coastline with a number of harbours and anchorages to enjoy.
Continue further west past Portland Bill, crossing Lyme Bay and you will soon arrive at the harbours of Torquay, Dartmouth and Salcombe.
All of these places are accessible in a one or two week yacht charter.
Sailing holidays further afield
Cross the channel and explore the Northern Coast of France and Channel Islands. We offer 3 and 4 day trips or book a yacht to your self with one of our skippers and take as long as you like for your sailing holiday.
Family sailing
Sailing with your family offers a great adventure. The continual change of scenery and the variety of places on offer to visit helps stimulates and entertain. Certainly a level of team work is involved in getting a yacht from A to B and the sense of achievement after a day on the water beats most other holiday experiences.
Long distance sailing across the Channel
If you only have 3 days available then join us for a quick dash across the Channel. Whether sailing across the channel for the first time or just enjoy the prospect of dinner in France after a decent sail this is an excellent weekend away for anyone.
Please feel free to contact us to discuss your training requirements.