Navigate your way through the multitude of training opportunities!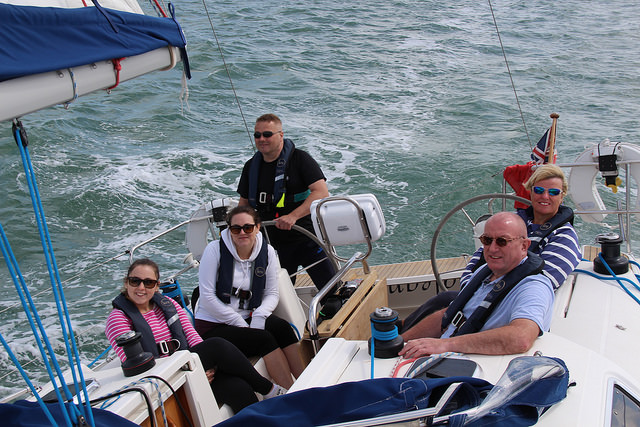 The old adage that 'you never stop learning' could not be more applicable than to sailing. Whilst anyone can just get in a boat, it's wise to get some training and experience before setting off over the horizon.
Recognised around the world, RYA (Royal Yachting Association) training courses and qualifications are designed to encourage high standards of seamanship and navigation.
Courses are delivered through over 2500 RYA recognised Training Centres across 49 countries. The RYA Tick Mark logo indicates Centres will have fully qualified instructors, suitable yachts conforming to MCA regulations, and appropriate safety management processes in place.
"Obtaining an RYA qualification means you have achieved a clearly recognised standard providing the practical skills and essential knowledge for your safety and enjoyment afloat," comments RYA Training Manager, Richard Falk.  "The courses are designed to provide everything you need to learn safely and build confidence, giving a great foundation to go and build your experience on your own."
Choosing a training centre
Having a clear idea of your sailing aspirations will influence where to learn. Whether your goals are day sailing with friends and family, charter sailing on the Mediterranean or blue water cruising around the World, picking the right venue and training is important.
Most commercial Training Centres offer a variety of courses throughout the year, and have a selection of boats for building experience. Many sailing clubs are approved Training Centres, although whilst courses may be lower cost, not all clubs have the range of relevant courses, dates and facilities available.
If your plans are only sailing in non-tidal waters such as the Med, courses at a holiday venue can be an easy start. Navigation and manoeuvring are definitely less complicated without the affects of tide.
Learning in busy tidal, complicated waters, such as the Solent, dealing with a complete range of conditions and commercial traffic, will assist you to become a more competent, experienced and well rounded sailor.
If you learn to sail in non-tidal waters there are conversation courses should you subsequently wish to gain tidal experience.
Which course for you?
The RYA Start Yachting and Competent Crew courses are both water based courses aimed at novices and do not require any previous experience.