RYA Sailing Courses – Setting expectations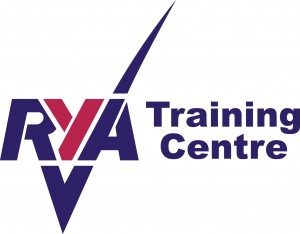 This article is to outline/set your expectations for what happens on one of our typical sailing courses in the Solent.
On arrival at our base, Mercury Yacht Harbour on the River Hamble, you will bewelcomed on board the yacht and shown your cabin where you can settle in and pack your gear away.
The first evening starts with introductions to your skipper and fellow crew members, and then a couple of short yacht briefings, once these are out of the way we go ashore for dinner.
The next morning we are up bright and early for the start to your course which will cruise around the Solent.
Cruising – Sailing Itinerary
Our RYA sailing courses are based in the Solent and during the sailing course you can expect to cover approximately 100 miles. The sailing itinerary is set by the Skipper based on the weather forecast weather and the experience of the crew, his aim is to take in a number of ports and anchorages around the sailing area.
The core cruising area is the Solent but may potentially be as far afield as Poole Harbour. Typical ports will include Cowes, Yarmouth, Beaulieu, Lymington, Portsmouth Harbour, Newtown Creek and Bembridge.
We actively avoid long distance straight line sailing as it limits the learning opportunities. Typically the best learning opportunities come from frequent entry and exit of harbours, with plenty of boat and sail handling practice, these experiences are ideally suited to Competent Crew or Day Skipper courses.
Living on board
You will be living on board the yacht during the duration of the course as such you will be:
Taking an active part in the general day to day running of the vessel.
Sharing the chores such as cooking, washing up as well as cleaning the boat during and after the course.
Sleeping on board – either in shared cabins or the saloon (Depending on the number of students)

Note : if the idea of sharing a cabin does not appeal there is an option to book your own cabin.
Eating afloat – food menu
All breakfasts and lunches plus one evening meal are provided, (The evening meal is reserved for the night sail). All other evening meals are taken ashore in one of the many local pubs.
Breakfasts will be a mixture of cooked breakfasts and cereals as well as plenty of toast.
Lunches are Quiches, Pasties, Tuna Pasta, Sandwiches & Salads.
Evening meals are something that can be cooked on the go, eg fresh pasta with sauces etc.
There is also plenty of fruit, biscuits & soft drinks available.
RYA Course Programmes
We run a number of courses simultaneously and all these RYA Sailing Courses are run over 5 days. (Start Yachting is the exception and is 2 days)
All RYA Practical Sailing Courses involve you living aboard for the full 5 days. The objective is to fully experience life afloat.
The Competent Crew and Day Skipper course can be spread over a number of weekends
The Coastal Skipper course must be run over a continuous 5 day period.
All courses include a minimum of 4 hours sailing at night.
Generally RYA Practical Sailing courses start on Sunday evenings and run through to Friday afternoons.
What to bring with you on our RYA Practical Sailing Courses
Sleeping bag – We provide pillows with pillow cases
Enough suitable clothing to suit varied weather conditions. (Avoid jeans if poss and focus on "layers")
Wet weather gear – (Can hire if you do not have)
Clothing for going ashore
Footwear – Soft soled trainers or deck shoes with warm socks
Sailing Boots (or 2nd pair of soft soled shoes)
Hat & Gloves (Dont lose your hat!)
Towel & Wash kit including Sun cream & sun block
Sunglasses (with spec saver)
Money to cover food, drinks, etc.
Passport size photo for RYA Certificate (Day Skipper/Coastal Skipper, 2 photos for Yachtmaster Coastal & Yachtmaster Offshore)
All clothing must be in a soft holdall as we cannot store suitcases.
Safety equipment onboard
Each of our sail training yachts come fully equipped to the highest standards and with all the required safety equipment as laid out by the RYA & MCA. including life jackets, etc
Contact Us to talk about your next course