Round the Island Race 2014: 1 Day to Go!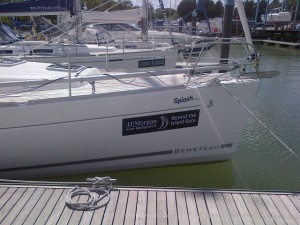 So the boats are ready, all scrubbed, polished & looking smart with their Round the Island Race stickers! Now just waiting for our racing crews to turn up!
BEST OF LUCK from Universal Yachting to all those taking part in this year's race and here's hoping for good winds & lots of sunshine for you all! Enjoy the Sailing….