Gain experience and build up your sea miles
Mile Building Sailing Weekends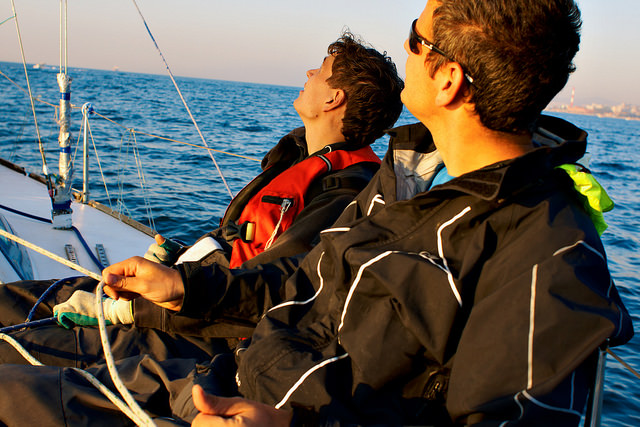 App dist 150 nm
Join yacht 1800 Friday for full briefings
Leave very early Saturday morning
Arrive Cherbourg late Saturday afternoon
Saturday evening ashore
Sunday relax and enjoy the sights
Early Monday morning depart for return crossing home
£475 own cabin * / £335 pp share cabin
Reserve Your Place
Dates
2 DAY – "SAIL AROUND THE ISLE OF WIGHT"
App dist 60 miles
Join yacht 1800 Friday.
Saturday circumnavigate the Isle of Wight
Stay over night in Cowes before enjoying a relaxed day sailing around the Solent on Sunday.
Depart 1700 Sunday.
£385 own cabin * / £270 pp share cabin
Reserve Your Place
Dates
4 DAY "CHANNEL ISLAND MILEBUILDER"
Solent/Cherbourg/Guernsey/Solent – 4 Days / App dist 220nm
Join yacht 1900 (Thur eve)
Set sail for Cherbourg late Thur eve or early Fri morning.
Arrive Friday
Friday afternoon & evening in Cherbourg.
Sat am set sail for Guernsey. Overnight Guernsey Saturday
Sun/Mon (very early) depart for the Solent.
£570 own cabin * / £399 pp share cabin
Reserve Your Place
Dates
We organise a number of Mile Building days & weekends throughout the year for individuals. Come down on your own or with friends and enjoy a fantastic weekend on the water.
Our Individual Weekend Packages Include:
Yacht & Skipper
Full safety equipment
Food & Drink whilst sailing (Saturday evening meal excl)
Berthing
Fuel
So whether you are looking to build miles to gain experience or simply enjoy some time on the water we have a great range of experiences on offer.
Join yacht 1800 Friday.
Saturday / Sunday – Relaxed & informal sailing around the Solent Overnight in Lymington / Yarmouth.
Depart yacht 1700 Sunday.
£385 own cabin * / £270 pp share cabin
Reserve Your Place
Dates
2 DAY "MILE BUILDING / NIGHT SAILING EXPERIENCE"
As the name suggests this is for you if you are looking to get some night sailing experience……
This is also a great mile builder
Join yacht 1800 Friday
Dept dock app 2000 and set sail after the usual briefings
Saturday; After enjoying a great days sailing you will stop off for a short break somewhere before heading out again for a few more hours at night.
Return sail back to Hamble on Sunday
We aim to include 4 – 5 hours sailing over the course of the weekend subject to weather
£385 own cabin * / £270 pp share cabin
Reserve Your Place
Dates