Learn How to Sail Why use an RYA Sailing School ?
Learn to sail?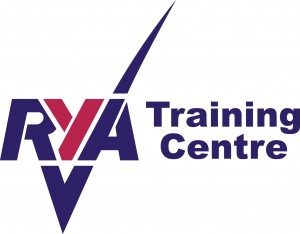 Whilst there is nothing stopping you from buying a yacht and heading off across the horizon, you would be pretty foolish to do so without gaining the necessary experience first.
Designed to encourage high standards of seamanship and navigation, RYA sailing courses are all about teaching you to learn how to sail as you go in a practical and safe environment under the careful guidance of fully qualified instructor.
In the UK The Royal Yachting Association (RYA) , is the national body for all types of boating, which includes dinghy and yacht sailing.
The aim of the RYA is to promote a voluntary system of education to encourage high standards of seamanship and navigation.
RYA Sailing Qualifications are respected around the world and delivered through approved RYA training centres around the country.
Their website will take you through the endless opportunities to get afloat safely & take a sailing course.
RYA Training Centres
When choosing a sailing course, be it a Start Yachting, Day Skipper or any RYA Sailing Course, look for an RYA registered training centre, and you know you will have the best opportunity to learn how to sail in a safe and enjoyable environment whilst gaining a qualification that is world renowned.
Did you know that every year over 165,000 people take an RYA training course?
There are over 2,500 RYA recognised training centres.
Only RYA recognised schools can use the "tick mark" logo, which means we have passed the high standards and safety checks required of the annual inspection.
RYA Training centres are regularly inspected to ensure standards are maintained
Only RYA Recognised Sailing Schools can issue you with an RYA certificates.
Our instructors are all RYA qualified which means that they comply with the RYA code of conduct for all their professional staff and have the very best qualifications.
All RYA training centres are required to have
Qualified staff
Suitable yachts conforming to MCA regulations
Adequate safety procedures
Public liability insurance
So here at Universal Sailing School we are proud to be an RYA sailing school. So if you are looking for an RYA sailing school right here on the Solent, then contact us.
Book Now