International Certificate of Competence 2 Day Course and Assessment
ICC International Certificate of Competence – From £270 pp
The ICC is required by most European countries (excluding the UK) as evidence of basic competence.
It is an essential piece of paper if you are looking to sail overseas with your own boat or if you are considering chartering abroad.
We run 2 day weekend & midweek courses that cover an element of instruction in conjunction with the ICC assessment itself. It is known as the ICC day skipper course.
£385 pp or £270 pp if you are happy to share an accommodation space.
(See below to find out what we include in our course fees)
During the course you will practice and cover all aspects of the ICC syllabus however there is a limit in what we can achieve in 2 days and so you should be experienced in basic boat & sail handling with an understanding of navigation before embarking on the course.
Please Note: Holders of an RYA Practical Course Completion Certificate of Day Skipper or above can apply for the ICC directly to the RYA without any further tests.
Please allow 21 days for issue of certificate. A fast track service is available for an additional fee.
Reserve Your Place
Course Dates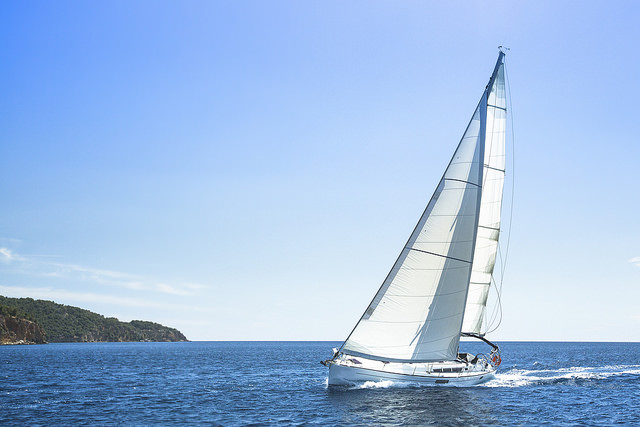 Receive a years membership to the RYA for FREE
Applications for ICC certificates by members of the RYA are FREE.
If you are not a member of the RYA then we will give you a years membership to the RYA on completion of the course so you can apply for your ICC FOC.
Cost of an ICC to non RYA members is normally £43.
Please visit the RYA ICC Information pages for further information about the ICC in general.
Gaining your ICC
Prices & Details
Eligibility
Evidence of Competence
Our Yachts
Accommodation Onboard
We run 2 Day Weekend Courses providing a level of tuition along with the ICC assessment itself so that you can apply for your ICC certificate with the RYA.
Please Contact Us if you have your own yacht and wish us to conduct the course on your boat.
If you already meet the levels of competence required then please down load an ICC Application form and return this to the RYA with the necessary fees.
ICC Application form
Alternatively please contact us to discuss your requirements
| | |
| --- | --- |
| 2 Day Course & Assessment | £350 per person30% Discount (£245 pp)if you are happy to share a sleeping space |
| Dates | Check Dates |
| Start times | Friday 1800 – Sunday 1600 |
ICC certificates are issued FOC to RYA members on successful completion of the course
If you are not a member of the RYA then we offer you a years free membership to the RYA which will allow you to apply for your ICC free of charge.
Breakfasts & Lunches
Mooring Fees
Fuel & Gas
Waterproofs if required*
* We have a limited number of waterproofs available which are available on a first come first served basis.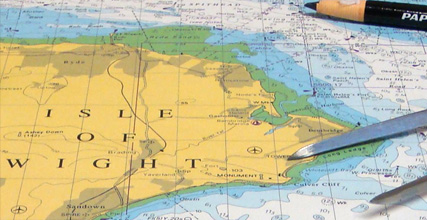 This certificate is available to British citizens and bona fide British Residents over the age of 16. It is also now available to the Nationals of any North American Country or any country that is not a member of the United Nations Economic Commission for Europe.
Every applicant is required to provide proof of eligibility. A copy of the photo page of the applicants passport or a recognised national identity card must support the application unless the applicant is eligible through british residency, in which case a copy of a utility bill, bank statement, driving licence or recognised national identity card showing your British address must be sent.
The ICC is acceptable for British citizens or residents using a British flagged vessel for leisure. Other countries may accept the ICC for their native flagged vessels.
Evidence may be provided in one of the following ways:
Certification:
RYA certificate of satisfactory completion of a relevant PRACTICAL course, such as Day Skipper Practical
RYA/MCA Certificate of Competence
Statutory Certificate of Competence issued by the MCA
A services Bridge Watch keeping Certificate.
ICC Application form
Test of competence:

Complete a test at an RYA recognised training centre
Our principal training yachts are a Dufour 385, a Beneteau Oceanis 37 and a Dufour 365.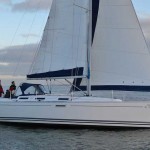 These are some of the most popular modern production yachts on the market today and offer excellent handling and sailing performance.
Fully equipped to the required RYA/MCA standards they also boast some additional inventory to add to your enjoyment & comfort onboard.
Read More

We can run ICC courses up to a maximum of 6 persons.
For most people the concept of sharing a relatively confined accommodation space is not agreeable and detracts from the overall enjoyment of the course and in our view this is less than ideal unless you know the person you are sharing with.
Therefore all our courses are based on providing students with their own sleeping space* and as such are priced accordingly. If you are happy to share a cabin
*The saloon is classed as a sleeping area. Exact sleeping arrangements are worked out with the instructor at the start of your course depending on the mix of crew.