How to Sail: How to Anchor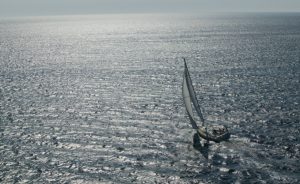 Following on in our series of hints and tips for sailors, this week in our How To Sail guides, we are looking at how to anchor correctly.
This is a fundamental skill required for all RYA Yacht courses and even for experienced sailors it can be helpful to remind yourself of procedure, as good anchoring technique is crucial for safety.
Be Prepared
Pick your anchorage spot, paying attention to charts, current conditions such as wind direction, tides or currents.
An ideal anchorage will have good wind protection and good holding ground, such as sand or mud.
Get the anchor ready and ensure that the anchor line is free to run.
Choose your spot with care, checking there is enough swinging room, you are clear of any channels and that there are no collision hazards if your yacht was to swing a full circle on the anchor.
Take it slowly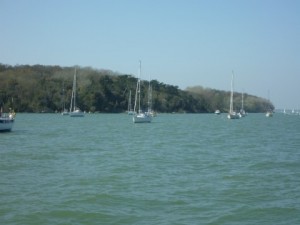 Approach slowly under motor preferably, with the sails furled, into the wind.
Slow down as you near the spot you want to anchor in, allowing the boat to coast to a stop, keeping your eye on the depthfinder.
Once the skipper gives the command to lower the anchor, then do so gradually until you can feel the pull on the anchor line once the anchor has hit the seabed.
Get Set
Set the anchor – the anchor needs to be dug into the seabed, so as the boat reverses gradually pay out the anchor line keeping a light tension.
When you have about 3 times the amount of line out as the water depth, then cleat off the anchor line, if the anchor has set correctly the line should feel very tight.
If the anchor line's tension comes and go or you can feel it pulling along the seabed, then the anchor is not set correctly, so you need to pull up and start again.
Check and Double check!
Once you are happy that the anchor is set, then pay out more scope on the anchor line until you have about 8 times the anchor line to water depth
Always check the anchor a few times, as changing conditions can cause the anchor to drag, once you are completely happy you are secure, relax and enjoy your spot, just keeping your eyes and ears open for any changes.