Dufour 470 announced as Cruising Yacht of the Year 2021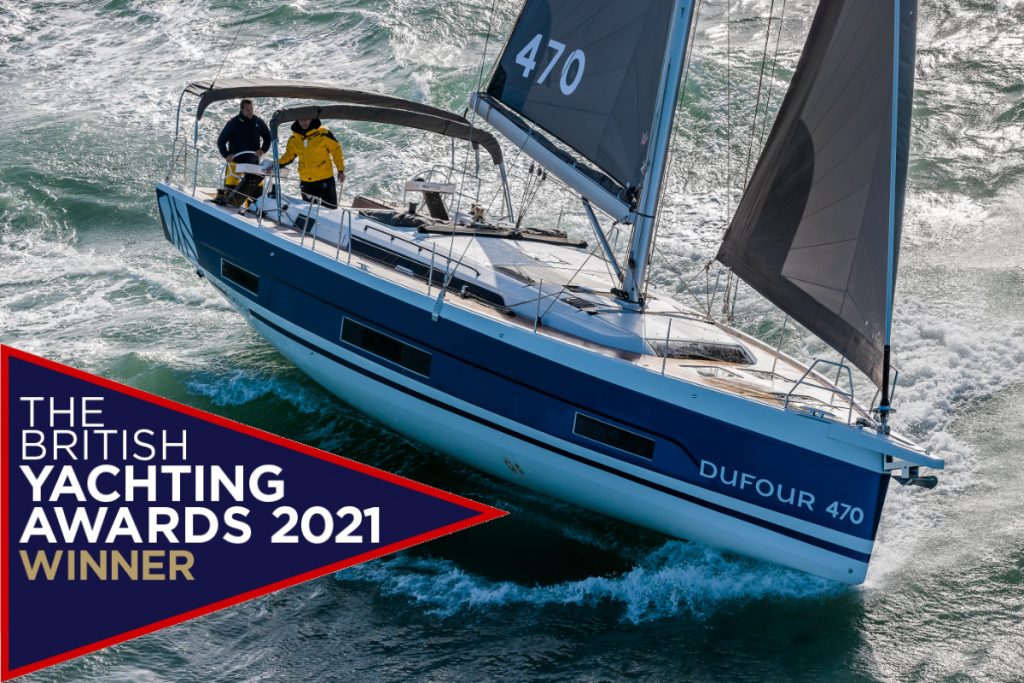 The Dufour 470 has won the Cruising Yacht of the Year at The British Yachting Awards. These prestigious annual awards recognise outstanding sailing achievements and the best in equipment manufacturing and boat building. Nominees are put forward by the editors of Yachts and Yachting Magazine and Sailing Today Magazine, and the magazine readers vote for their favourites in each category.
The British Yachting Awards ceremony is held annually at the Royal Thames Yacht Club in London where the great and the good of yachting attend. The Dufour 470, which made its debut at Southampton Boat Show this year, was nominated as the first of the new look performance Dufour cruising yachts with an iconic blend of elegance, features and performance that epitomises this contemporary brand.
The clean, impressive lines and reverse chamfer topsides create a striking profile and the wide hull shape is designed for performance and stability in a wide range of sailing conditions. This smart design is available in three models, Easy, Ocean or Performance to suit all types of sailors and lifestyles.
Rob Peake, Group Editor of Sailing Today commented, "The Dufour 470 is Dufour's first injection moulded hull where the designer has pushed the chines very far forward creating greater stiffness as well as a huge cabin for the owner."
See on Yachts & Yachting