Cowes Classics Week: UK Yacht Charter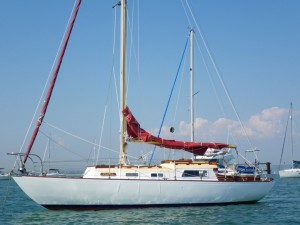 If you are familiar with the yacht racing circuit, you will have heard of Cowes Week, but what about Cowes Classics Week?
This regatta takes place on the 21st – 25th July, out of Cowes on the Isle of Wight, it is the 7th year of this event and it's open to all Metre boats, Classic Racing Dayboats and One Designs, Classic Cruisers and Old Gaffers.
History…
The event began as a small regatta for classic dayboats, but year on year the popularity has grown from sailors of classic one design classes and one-offs, making this a memorable date in the sailing calendar for sailors and spectators alike!
Beautiful boats to spot….
It is a delightful sight watching some of these beautiful traditionally gaff-rigged boats taking to the water. The racing can be as competitive or not as you like, it is all about enjoying the fun out on the water, with tea and cakes and a social event every evening!
Classic Cruisers….
This class is a fast growing feature of Cowes Classics Week, from when they were first invited to compete last year. What a great opportunity to participate in this event than on our very own classic "Teasel" she is a Holman 26 ft long keel traditional wooden sailing yacht, designed by CR Holman and built in 1964.
Contact us to book Teasel for this fun event, we can do a charter price starting from £900 which includes your boat hire, VAT, race insurance and an asymmetric spinnaker. (Prices do not include race entry, entry to social events or berthing costs)